The ultimate guide to hotel marketing
Marketing is critical to a hotel's success since it serves as the foundation to promote your business, outperform your competitive set, and make a positive impression on customers.
Packed with trends, data points, and insights from industry professionals, this guide offers a one-stop shop for essential marketing strategies to drive and capture more demand, reservations, and revenue.
We'll provide an all-encompassing rundown of hotel marketing, including an explanation of why it's important, how to plan flexibly, and the key tactics to incorporate.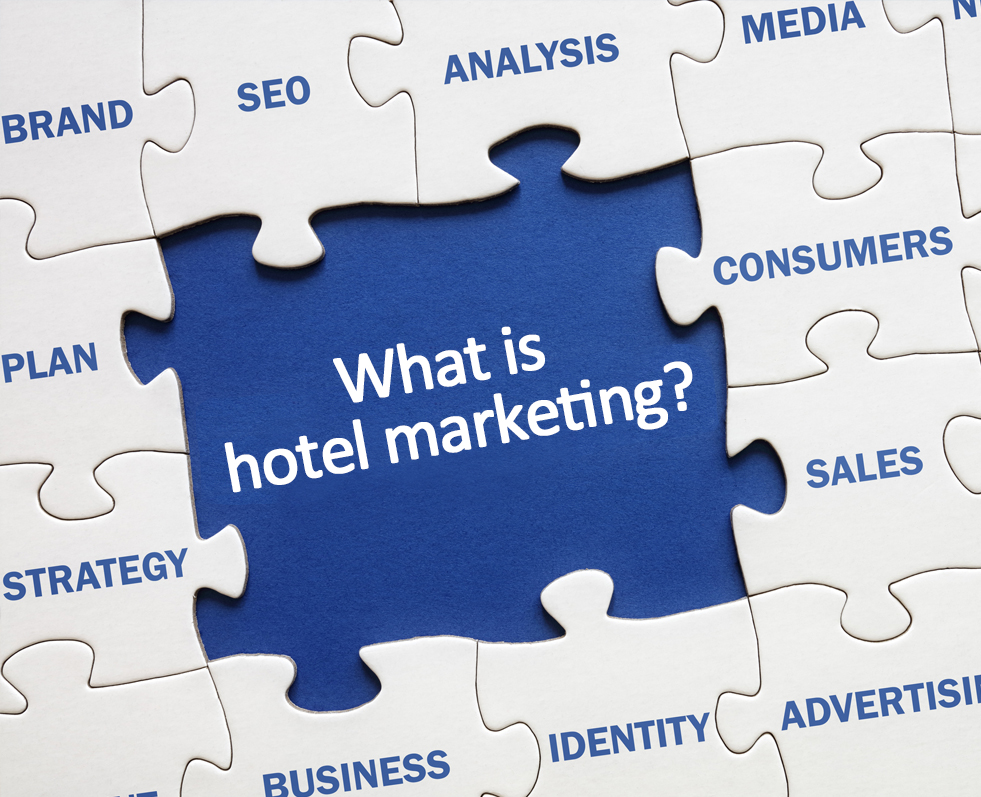 Hotel marketing is an overarching term referring to the different marketing strategies, tactics, and techniques that hotels use to drive awareness and revenue.
Hotel marketing strategies can range from visual design elements, to brand positioning, or tailored messaging to help hotels stand out from the competition.
Up-to-date technology and digital media campaigns also contribute towards building awareness and revenue for your hotel.
Online advertising is always evolving, and hotel brands must keep pace with the ever-changing digital landscape.
Across your website, social media, search engines, and other online marketing channels, your presence and messaging should feel seamless and consistent.
Why is hotel marketing important? 
According to Amadeus' Demand360® data, traveler confidence is growing and this trend will continue throughout 2023.
Your property should position and prepare itself to capture rising revenue opportunities. Hotel marketing helps advertisers in hospitality bring awareness and consideration of their accomodation offers and services to prospective guests.
And despite today's fluctuating demand, it's necessary to build a solid marketing strategy that attracts, converts, and retains guests.
By conveying your unique selling proposition and implementing the right hotel marketing strategies, hotels can reach out to, interact with, and attract more potential customers.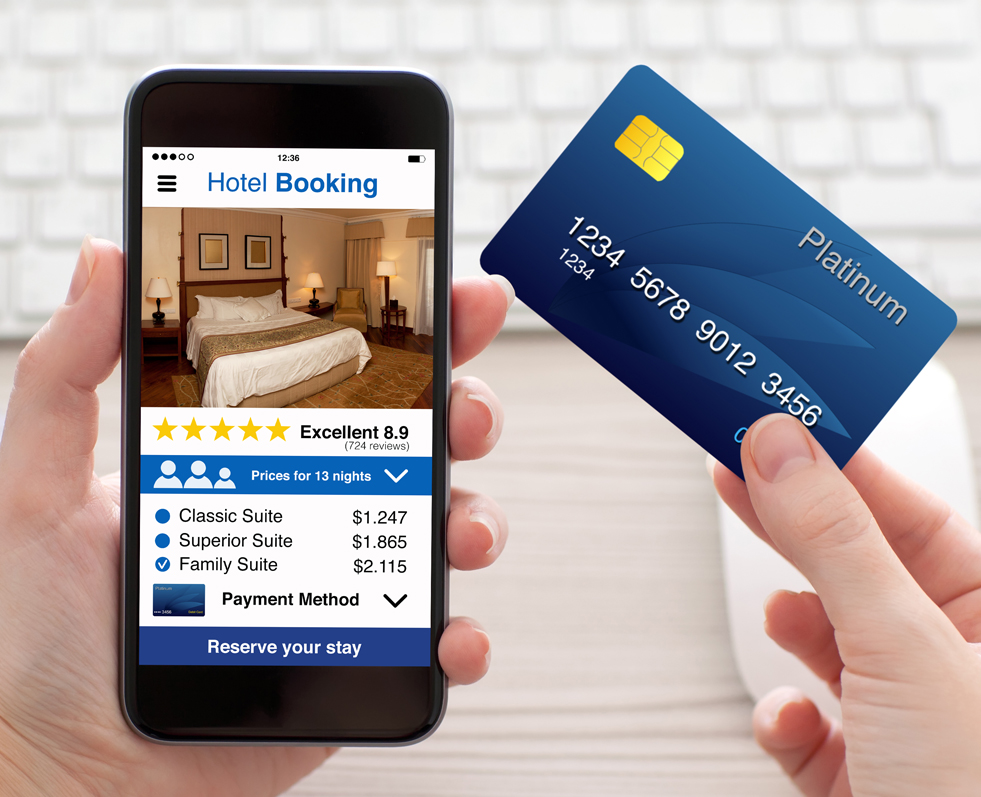 Successful hotel marketing strategies
Hotel marketing strategies play a prominent role in helping hotel brands drive customer engagement and stay top-of-mind.
Hotels can reach customers in different ways using a diverse range of activities to maximize its chance of securing bookings and achieving revenue targets.
To emerge stronger from the pandemic, your hotel should develop a multi-channel marketing approach.
You can start by building and optimizing a smart hotel media strategy for attracting leisure travelers as well as business from travel sellers.
Below is also a downloadable guide to help you build the ultimate hotel marketing strategy along with relevant research, actionable insights, and data points so you can make informed decisions and save time planning.
2023 Hotel Marketing Strategies eBook
In this eBook, we provide tips and tactics that hotel marketers can leverage when targeting travelers throughout the different stages of their journey:
The Inspiration Stage
The Planning Stage
The Booking Stage
The On-Site Experience Stage
The Post-Trip Stage
Independent hotel marketing strategies
For independent hotels, it is critical to not only have an effective marketing strategy that draws guests in, but one that also converts them into loyal customers. This can be challenging in the competitive independent market, but there are ways to conquer this challenge and ultimately increase your return on investment. A successful marketing strategy starts with knowing your travelers on a deeper level, hearing their feedback, and engaging with them throughout the travel lifecycle to create a lasting impression. Here are 4 ways to ignite your independent hotel's marketing strategy.
In addition to competing with existing independent properties, branded hotels and alternative accommodations, each local market exhibits its own set of unique challenges, and it may seem impossible to find solutions for them all. With that in mind, it is advisable to conduct a SWOT analysis. Conducting a SWOT analysis of your competitive set, can inform your overall business strategy, build your brand, and enable you to establish a solid foothold in your local market. Find out more about the benefits of conducting a SWOT analysis for independent hotels.
Finally, independent hotels need to establish the right mix of direct and online booking channels to maximize revenue and take full advantage of any projected market growth. They should explore all their distribution options, including how these channels can benefit their business, to create a multi-faceted mix that meets the unique needs of their market. The best distribution strategy enhances spend, reach, and results. Optimizing your channel mix should be an ongoing process - especially in uncertain times. Our guide to new independent hotel openings covers how to implement independant hotel distribution channels along with launching promotions and loyalty programs.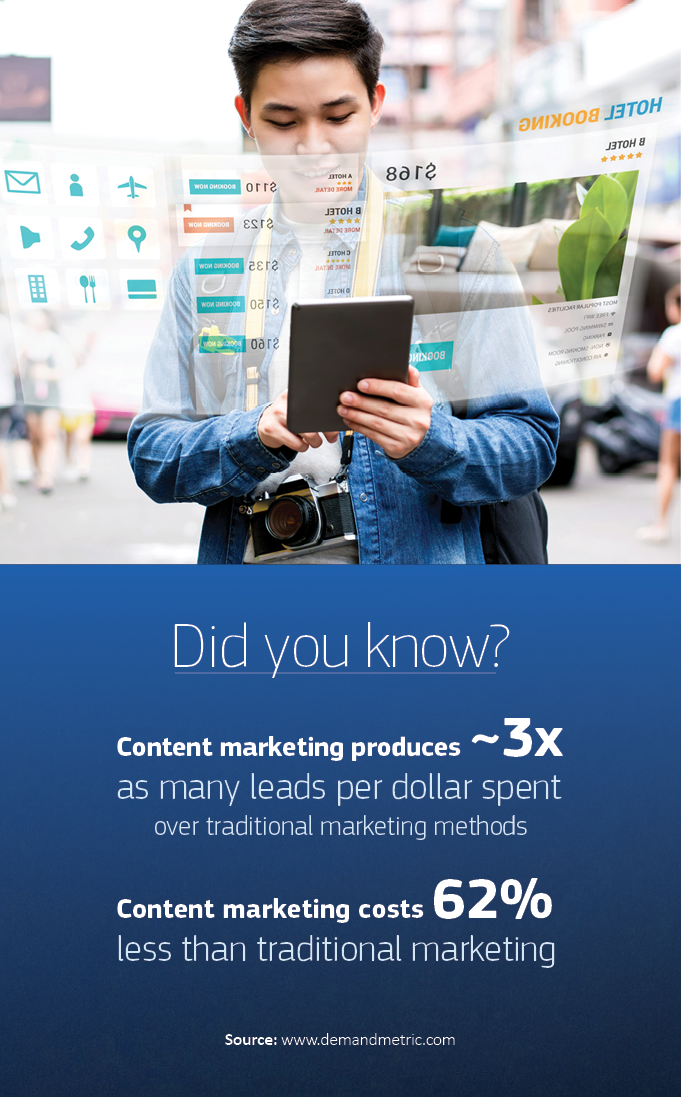 Hotel digital marketing strategies and distribution channels
Data-driven hotel marketing strategies
Data-driven hotel marketing strategies
As hotel occupancy rates are increasing and global demand is growing, hoteliers are presented with the challenges of repositioning, retargeting, and reviving their respective brands to meet the needs of emerging demand in 2022. In this section, we uncover how hotels can undertake more data-driven strategies to face these new challenges.
Data-driven hotel marketing strategies
Forward-looking market insights
An important lesson that has emerged from the pandemic is the need for forward-looking business intelligence data.
Predictable travel trends and booking behaviors were entirely disrupted in early 2020 and 2021, invalidating the use of historical data to base hotel strategies such as pricing.
Although old data can still provide useful context, real-time and forward-looking hotel occupancy data should now take center stage in your pricing strategy.
It is important to rethink the way you do business now and, in the future, because you're facing a travel environment that requires you to continuously evaluate evolving market data while assessing which channels perform best.
How to Fuel Your Media Strategy with 360° Data
In this guide, we uncover how to:
leverage data from different platforms
take stock of your position in the market
compare yourself against your competition
build a robust data-based media strategy
Data-driven hotel marketing strategies
Another important lesson that has emerged from the pandemic is that the creation of a cross-channel approach must be part of your recovery plan. For instance, you may notice that in some markets, bookings through travel agencies are increasing as travelers are looking for experts to navigate the uncertainty around ever-changing travel regulations.
As you monitor the performance of channels shown to influence demand to your property, it becomes clear that the need to establish a successful multi-channel distribution strategy will be essential.
By having clear visibility on shifting traveler booking patterns and behaviors on each channel, you can ensure relevant content is available and easily found across different booking channels and confidently establish pricing strategies accordingly.
Once you understand all areas that impact expected demand, you should be targeting your audience across an effective mix of channels. Hoteliers must thus plan for recovery through a data and omnichannel based approach.
Understanding where business is coming from allows you to better allocate resources accordingly and shift marketing efforts to the most profitable channels. Here are 4 tips to help you improve your marketing mix with hospitality business intelligence.
Data-driven hotel marketing strategies
Hoteliers now also have the chance to better identify and engage consumers who are actively looking for a room in their area by leveraging data such as Google Search information for their destination, including in-market audiences and detailed demographics.
Through these insights, you can identify travelers who are likely to book based on hard data and craft more relevant messaging and incentives that make a larger impact on your target audiences. Hoteliers can achieve this by targeting the right guests for their hotel with Google's audiences for search.
Data-driven hotel marketing strategies
Finally, analyzing the digital experience along the traveler journey remains critical to acquiring the next generation of digital-savvy customers.
A hotel guest journey allows you to map all the steps or touchpoints your guests go through during their booking process or website navigation. These online interactions leave a trace of data behind, that hotel brands can in turn use to understand their guests' needs and desires, and anticipate their expectations and personlize their web experience.
In the below Hospitality Marketing Masterclass episode of our Unpacking Travel podcast, we discuss with Rand Fishkin, founder and CEO of SparkToro, how the guest journey has been evolving from search to post-stay, and how hoteliers can maximize both their marketing efforts and their budgets accordingly.
Online advertising activity is always evolving, and hotel brands must keep pace with the ever-changing digital landscape, such as new technologies and regulations.
Advertisers in particular are seeing an increased number of compliance obligations, regulations, and also the emergence of new technologies that are changing market dynamics.
What is the digital marketing regulatory framework and why does it matter?
Over the last two decades, we have witnessed a true explosion of marketing on the internet and it has become the fastest means of advertising of this decade.
The rise of online marketing grew from an era of little consumer tracking capabilities to almost unlimited access to tracking user data across the internet.
This evolution in tracking capabilities based on data such as user behavior or user attributes increasingly raised data privacy concerns and started raising the need for the government to step in to protect citizens from how their data was tracked, used and sold across the web.
A world without third-party cookies
For more than a decade, advertisers have been relying on cookies and other web tracking solutions for targeting, retargeting, and display advertising. But recent privacy-related announcements by Google and Apple to control the collection of data collected by websites and applications, have challenged some of the fundamentals of online advertising.
Recent advancements from Google are also changing how we analyze the consumer's purchasing path and observe whether a booking has taken place. New privacy controls are changing the digital advertising landscape, such as on browser privacy navigation settings, data collection and user tracking, have changed the way advertisers can run personalized ads based on user interests.
But Google has announced the extension of its self-imposed deadline to block third-party cookies as a default in its Chrome web browser until late 2023, allowing advertisers to better strategize on moving to new user identifying technologies and to take more time to turn these strategies into practice. So as we transition into a world without third-party cookies, hotel advertisers should define new approaches for targeted advertising and rethink hotel marketing strategies with first-party data in mind.
In order to accurately attribute and assess the effectiveness of marketing campaigns amidst changing privacy regulations, Google has introduced conversion modeling in a world without cookies. It estimates the number of conversions by using a predictive algorithm after looking at historical campaign data that is part of its media platform.
General Data Protection Regulation, better known as GDPR, has also impacted hotel industry practices worldwide. The law revolutionized data privacy across Europe, expanding rights for consumers while mapping out strict new guidelines for businesses and building the foundations of the digital marketing regulatory framework.
GDPR applies not only to European companies but to all companies processing European consumer data, making it the most far-reaching legislation of its kind in 20 years. Here are 3 considerations to make while aligning your hotel for GDPR.
In the age of personalization, data protection laws such as GDPR are a juggling act for the hospitality industry. The collection of consumer data is critical for organizations to build loyalty among guests and understand their behavior and preference in order to craft their marketing strategies, so it is important to ensure you are choosing adequate hospitality technology in a Post-GDPR World.
Here are the 4 questions to ask to determine where you can entrust your data and hence decide if you have clear policies about how personal data is processed. These include policies about data management, staff training, restricting system access to employees and more.
Mobile-friendly hotel websites
Google has also made a major update to its mobile search algorithm that will change the way hotels promote their properties online.
This algorithm helps users find mobile-friendly hotel pages and changes the order in which websites are ranked in the Google search engine when users search for something from their phone.
Ensure your hotel website is mobile-friendly to avoid being penalized and denoted in search rankings.
How has Covid reshaped hotel marketing?
How has Covid reshaped hotel marketing?
The pandemic has raised a lot of questions across the industry, including how to adapt hotel marketing strategies to continue to attract and convert guests in an uncertain environment with shifting government regulations.
What can hoteliers do to inspire travelers in these conditions and how will Covid continue to evolve guest purchasing behaviors?
How has Covid reshaped hotel marketing?
Compressed booking window
The compression of the reservation booking window during the pandemic was unprecedented. At the height of the outbreak in 2020, the average lead time for hotel bookings shrank to just 0-7 days, according to Amadeus Demand360 data.
This behavior has persisted throughout Covid, as most guests are booking last-minute and engaging more with last-minute offers.
Now as we shift to pre-pandemic norms, it will require hoteliers to closely monitor their local market conditions and have a wide range of strategies ready to deploy. This includes digital media and advertising, which ranked as the most helpful technology during the pandemic in a global hoteliers survey carried out by Amandeus Hospitality: Rebuilding Hospitality: Trends in Demand, Data and Technology That are Driving Recovery.
How has Covid reshaped hotel marketing?
Shifting distribution mix
Covid has changed the way people are shopping for hotels, and comparing trends against historical data makes it nearly impossible to recognize success in today's market. This means that what may have constituted as a "high performance" channel for your hotel may have changed. It's important to ensure your distribution strategy is still producing results – and that you are maximizing your visibility on today's high-performing channels.
To capture the most opportunity moving forward, hoteliers will have to look to multi-channel marketing strategies to test new channels that may work better for them today. This allows opportunities to drive more bookings and optimize your property's ability to capture recovering demand. Here are 5 key steps to consider when building a successful hotel marketing plan.
Pairing proactive email marketing campaigns with tailored advertising and promotions on paid search, display, social, SEO, metasearch, and GDS will keep your hotel highly visible on the channels where travelers and travel sellers are looking and booking.
How has Covid reshaped hotel marketing?
It may have been a normal process to map out business strategies on an annual basis, but the pandemic is changing the dynamic of travel too quickly for any decision to stay relevant long-term. Today, hotels must regularly evaluate demand indicators to understand when and how to communicate to guests.
You should be prepared to pivot your plan based on what your data is telling you. Start by having a look into recovery trends in your region and analyze how to capture rising revenue opportunity in your hotel market. You can then discover how to translate this information into a successful marketing campaign that produces higher revenue-generating bookings.
Because your audience has likely shifted since 2019, it is recommended to analyze all available data to understand new booking behaviors and guest personas. To find out more on what's top of mind of some of the biggest travel brands, hospitality experts and tourism agencies in 2022, read the following article: 5 actionable hotel marketing tips from the experts who've used them.
How has Covid reshaped hotel marketing?
As hotels recover from the pandemic, decision-makers may be tempted to reduce budget and resources allocated to marketing. But cutting the marketing budget may have a negative reaction on your hotel, since it would also strip your property's access to potential guests looking for accommodations.
Your marketing efforts might not have the same ROI as they did pre-pandemic, but they will ensure that you're able to tap into any available demand and give your property a head start as markets continue to recover.
It's key to remember that hotel marketing can mitigate the impact of a downturn because you are not cutting away your property's access to the flow (or trickle) of existing and future demand in your market.
How has Covid reshaped hotel marketing?
New traveler expectations
With their heightened expectations for cleanliness, service, and a good deal in an uncertain economy, today's travelers are more discerning when it comes to selecting accommodations.
As the world adapts to life with and after Covid, it's important to take time to reflect on what's working in your marketing plan, what can be improved, and how travelers perceive your messages.
It is recommended to use empathetic language whenever possible in your communications because how you interact with consumers during these stressful situations can make or break your brand reputation. Here are 5 steps to follow for a succesful hotel marketing strategy during pandemic or downturn times.
By regularly evaluating key market indicators (like booking data, lead time, and preferred channels), you will better understand when and how to communicate to guests in a way that drives long-term loyalty.
Ready, set, drive demand!
Ready, set, drive demand!
We hope that this hotel marketing guide was useful for you
Hotel marketing can be a overwhelming at first, but with a little practice and experience, you can quickly produce high-quality hotel marketing campaigns that generate results from day one.
Marketing plays a foundational role in helping hotels maximize bookings and revenue. Adapting to changing market behaviors, leveraging the right channels, and basing your strategies on the right data are all necessary ingredients to attract more travelers to your hotel.
For further reading, check out our recently published rebuilding hospitality marketing eBook.
You can also access our other comprehensive guides for hoteliers:
We wish you a lot of success in your hotel marketing strategies and do not hesitate to contact us if you would like to discuss how to kick-start or optimize your hotel marketing strategies.
Back to top