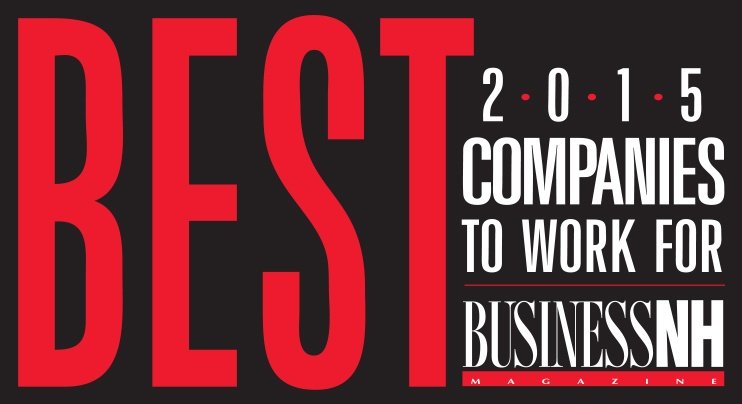 For the past four years, Newmarket has been named a "Best Company to Work For" by Business NH Magazine.  Once again, this fifth year we were named on the list, and entered into the Hall of Fame (and to give other companies a chance to win!).
What Makes Newmarket…Newmarket?
Having joined Newmarket back in 2011 as part of the acquisition of Libra OnDemand, I have been able to experience many of the reasons our company makes it onto the list every year.
Everyone in the company receives two paid days off for community service.  This means that if I want to go volunteer at Give Kids the World, help out in a school classroom, or teach an adult education two nights at our local community center, Newmarket will pay me for it!  Community service, and giving back to those around us is something that is extremely important to everyone in the organization.
In addition to this, we also have a profit sharing bonus.  At other organization I have worked for, management and top sales persons often are rewarded with bonuses for achieving goals, however many often ignore the support staff who helped them get there. Not so here! Newmarket gives employees, except commissioned sales persons, a bonus as a percent of salary if our company meets its financial targets for the year. We have an all-employee meeting early in the year to set the target, and leaders frequently update everyone on where the company stands. It really helps drive everyone working for the same common goal.
We also have an on site exercise room and showers, family room for employees' kids, $4,000 annual tuition assistance, and prizes for good work including three-day resort vacation (I actually used this to take my honeymoon in Hawaii!)
But in the end, it is the people that make Newmarket the place that keeps employees here, and coming back after exploring other opportunities.
Ohh and by the way…we are hiring!