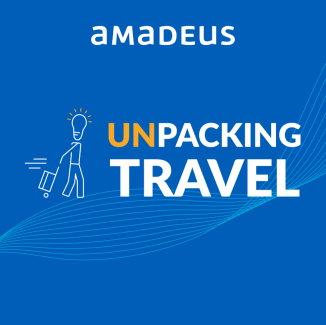 We are back to give you a new episode with our market data experts Katie Moro, VP, Data Partnerships, Hospitality, Amadeus and John Hach, Senior Industry Analyst, Hospitality, Amadeus.
After looking at the data with some new details… a lot of spicy conversation topics were revealed. Will the velocity of new demand remain with group and business travel segments? Is it just too expensive to guess where demand will go with these travelers in the long term? What if you only have access to historical market data right now? We answer many of those questions and a few more in our discussion.
If you want to get straight to the data and discover your own insights, you can download complimentary reports over at our Market Insights Portal. Oh, by the way… did you know the data in our podcasts and market reports is also factual, pulled from forward-looking occupancy data? Where else can you get that sweet sauce?
For additional episodes of the Unpacking Travel podcast, visit www.amadeus-hospitality.com/podcast.