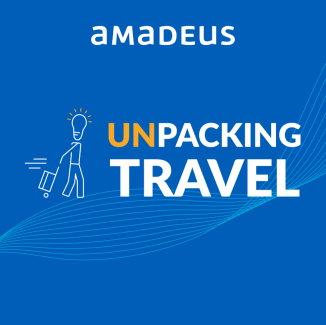 We're kicking off season 2 of Unpacking Travel with Amadeus Vice President of Data Partnerships Katie Moro and Senior Industry Analyst John Hach.
In this episode, Katie and John provide exclusive insight into the latest in corporate travel, the current GDS booking trends, and why both corporate and leisure travelers are still booking within seven days or less. We also dive into what the rest of the Fall and Winter seasons will look like for hoteliers as international travel continues to open up.
For more information, visit www.amadeus-hospitality.com/podcast.