The Time to Transition is Now
Good News: HotSOS Mild customers are now able to transition to the new HotSOS Select
Watch Video
Meet the future of Amadeus Service Optimization, HotSOS Select
HotSOS Select is our newest cloud-native service optimization solution designed to help you:

Enhance the User Experience
With a more modern, intuitive interface.

Uphold Property and Industry Standards
With built-in checklists of best practices for properties impacted by COVID-19.

Leverage Property Data and Run Reports
To identify pain points and make improvements for bottom-line results.

Schedule Maintenance Reminders
On equipment, meter readings, and ventilation systems for increased safety and efficiency.

Get Up and Running Fast
With low-touch onboarding, in-application learning and training videos.
So What's Changed?
New Enhanced User Experience
New Enhanced Desktop Experience: Introducing a new, modern dedicated browser-based desktop experience that is built with your front of house and administration team in mind. Innovative configurations are now available with enhanced abilities to segment work, from guest related vs non-guest related work and live dashboards to administration tasks and scheduling.
New Enhanced Mobile Experience: The mobile app has also been streamlined with a new modern interface to focus on the operations team's ability to create and respond to work orders, while also supervising operations and team members at a higher level.
Modernized Operations Module: The Operations Module now offers two additional tabs compared HotSOS Mild. The tabs added in addition to the "All Orders" tab and "Dashboard" tab include "Pending Orders" and "Guest Orders". In addition, HotSOS Select introduces overview cards that provide additional reporting insights so that you can quickly drill-in and view details pertaining to the card selected.
New Features & Functionality
Updated Scheduling Module: The Scheduling Module is perhaps where users will notice the most change when transitioning to HotSOS Select. With new annual and monthly calendar views, you now can better allocate forecasted labor hours to help understand how to better optimize the distribution of work and staffing. Additionally, users can now perform additional actions and make multiple selections at a time like deactivating schedules, rescheduling, and reassigning tasks.
Enhanced Configuration Options: Empowers administrators to further enhance and tailor the solution to their operational needs by providing access to create, read, edit, or delete specific business rules, teams, departments, and trades.
New Order Types: Administrators will have access to new issue types including the Rounds feature and Delivery Orders.
Shopping Cart: Introducing a new Shopping Cart feature that can be used when creating orders, helping to streamline the order creation process.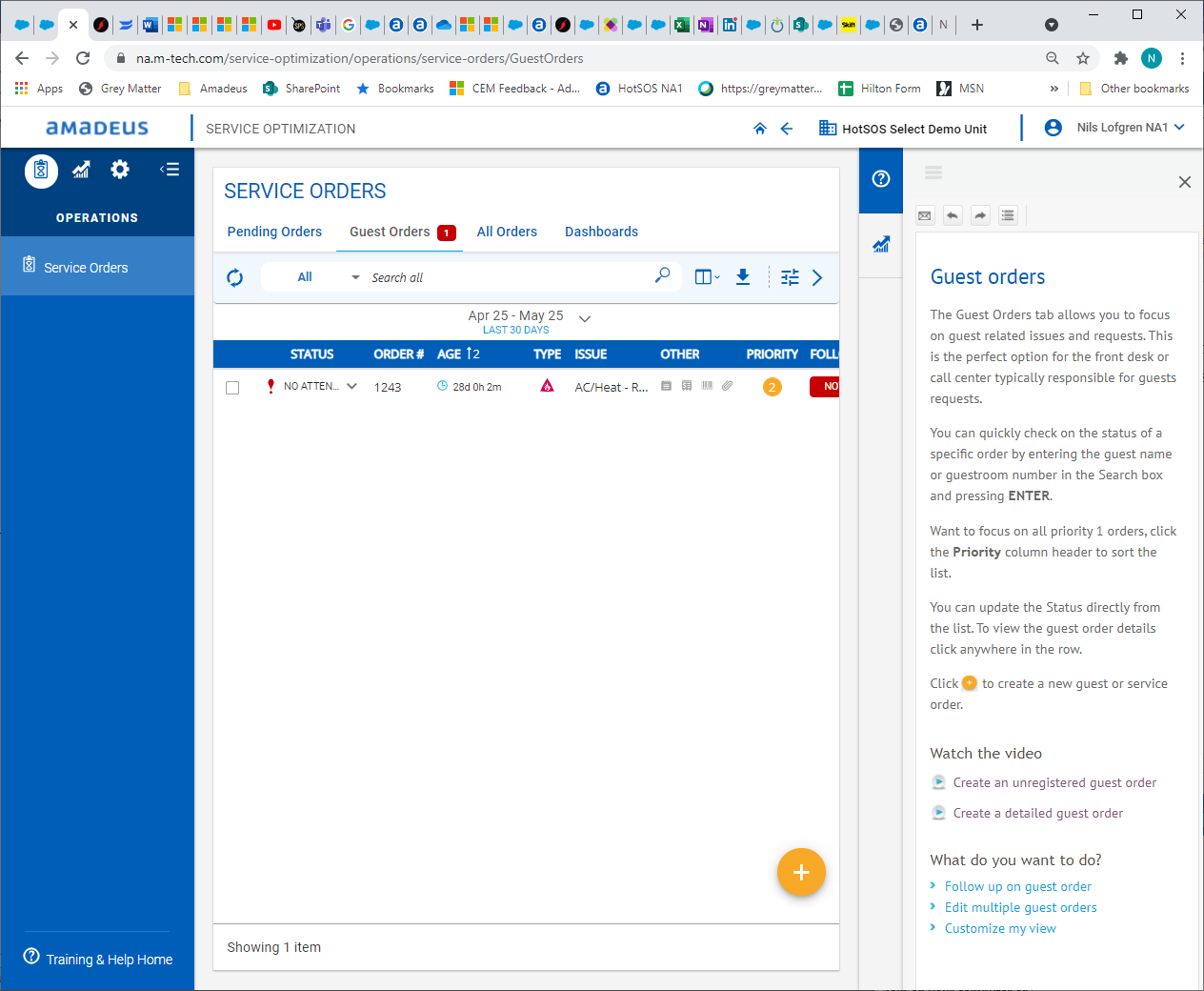 Improved Reporting & Help Tools
Improvements to Reporting: The reporting module now allows users to save report filtering, as well as scheduling reports to autogenerate and distribute to recipients.
Enhanced Filtering: Improved filtering functionality that persists across a session and between sessions. Filtering now offers more options and is easier to configure and make edits as needed.
In-Line Help Tool: We are committed to continuously delivering more training and help tools to support our users and we are excited to introduce a new In-Line Help Tool as part of this effort. The help tool is a context-driven feature that provides information relevant to the function you are displaying when accessing in-line help. For example, if you are in the Schedules module and decide to access in-line help it will display information and tips around how to create and manage schedules.
The Time for New is Now.
To learn more about the transition and new product features, please fill out the adjacent form.
Transition Program
Please note that the HotSOS Mild product is approaching its end of life date. We are fully committed to ensuring a smooth transition for our customers to the future of Amadeus Service Optimization, HotSOS Select.
"HotSOS has been the most significant investment during the renovation in improving work quality and enhancing the guest experience."