We are delighted you could join us for the Amadeus Hospitality Leadership Summit 2023
Welcome to our in-event hub, where you will find everything you need to know about the coming days!
Should you need any further information or assistance, please contact our team.
We look forward to shaping the future of the hospitality industry with you.
Head back to the main hub:
Meet the Speakers
List ordered by appearance.
Jan Tissera   |   Denis Lacroix   |   Peter Waters   |   Shane O'Flaherty   |   Sebastien Doucy   |   Coralie Martinez-Ciais   |   Michael Yeomans   |   Francois Blanc   |   Marion Mesnage   |   Nicolas Hauviller   |   Rodrigo Acuna Agost   |   Peter Altmann   |   Agnes Pierce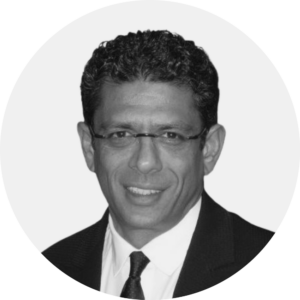 Jan Tissera
President International, Hospitality, Amadeus
Jan Tissera is President International at Amadeus Hospitality and oversees the company's commercial Organization in Europe, Africa, the Middle East, Asia-Pacific and Latin America region.. Jan was previously President of TravelClick and played a pivotal role in a number of Acquisitions as well the sale of sale of the TravelClick to Private Equity and the eventual successful integration of the company into Amadeus Hospitality. Prior to joining TravelClick in 1996, Tissera held a number of positions at Hyatt International. Where he started his career in Hotel Operations on Property and later moved to the Head Quarters in Chicago for Hyatt. There he oversaw worldwide hotel reservations, global distribution, Travel Agent /Consortia marketing, revenue and rate management, guest recognition programs, as well as hotel room operations in Europe, Africa, the Middle East, Asia-Pacific and Latin America region.
Denis Lacroix
President Amadeus France
Denis Lacroix is an Amadeus Executive Committee member. He is the President of Amadeus France and heads the Core Shared Services Research & Development unit.​ Denis began his career with Amadeus in 1989. Some early roles included the position Director, Amadeus OCG (Online Corporate Group), Product Design & Development, and Director of Development for Amadeus' Distributed Systems division, leading the design and development of Amadeus' Front Office Systems for airlines and travel agencies.​ Denis is a seasoned travel industry developer with many years of experience working in Amadeus' development operation. He has demonstrated his understanding of customer requirements and is considered a pioneer of Web technology within Amadeus. Before joining Amadeus, Denis was a senior software engineer for the Digital Equipment Corporation and IBM's Yorktown Heights Research Laboratories in New York, USA.​​
Peter Waters
EVP Hotel Solutions, Hospitality, Amadeus
Peter Waters is the global head of the Hotel IT solution portfolio covering both above-property solutions (central reservations, web and video, as well as guest management) and on-property solutions (property management, service optimization and sales and catering). Prior to leading the Hotel IT team Peter successfully managed the Hotel Media & Distribution team and held several key roles in the Amadeus Travel Channels division. An employee of Amadeus since 1998, Peter is based in Sophia Antipolis, France, and has an M.A. in Mathematics from Oxford University and an MBA from INSEAD.​
Shane O'Flaherty
Global Director of Travel, Transportation & Hospitality, Microsoft
Shane O'Flaherty is the Global Director of Travel & Hospitality for Microsoft and is focused on leading the hotel, airline, cruise and travel agency industry in driving innovation that will enhance the customer and employee journey, while driving increased productivity and cost compression with the use of Microsoft's technology and its eco-system of travel solution partners.​ Prior to joining Microsoft, Shane held many senior executive positions including CEO & President at Forbes Travel Guide (formerly Mobil Travel Guide). At Forbes Travel Guide, Shane successfully modernized the hotel, restaurant and spa Five Star ratings system that defines the global consumer experience and spearheaded its global expansion around the world. In addition, he created and grew Forbes Travel Guide Consulting Services into the leading, global provider of customer experience measurement and training for the top hospitality brands in the world. Shane has spoken at many industry and client conferences globally and also appeared on Today Show, Fox and Friends, Bloomberg, Channel NewsAsia and quoted in the New York Times, Wall Street Journal, USA TODAY and many other global publications, highlighting the travel and hospitality space. ​​
Sebastien Doucy
Head of Hotels for Leisure, Amadeus Hotel Distribution
Sebastien Doucy is the global head of Hotels for Leisure, a team focused on defining and delivering new solutions that improve distribution efficiency in the Leisure space. Prior to his current role, Sebastien headed Product Management for Hotel Distribution globally with a focus on diversification.​ Sebastien started his career working as a consultant in the US, based in New York City. At that time, he worked for KPMG Consulting in the E-Commerce practice in late 1990' and early 2000. He joined the founders of Egencia in 2001 to manage the Product, seen as the very first fully integrated self-service booking engine in Corporate Travel.​ Sebastien graduated from Dauphine University in Paris. He has a Masters Degree in Computer Science and Business Administration.
Coralie Martinez-Ciais
Head of Hospitality Payments Product Strategy, Outpayce, Amadeus
Coralie Martinez-Ciais is the Head of Hospitality Payments Product Strategy within Outpayce, the Payments entity of Amadeus. She has a 14-year experience in product management, portfolio and go-to-market strategies, working for various industries (IT, Travel, Hospitality, Payment, Digital).​ Coralie joined the Amadeus Hospitality family in 2014 with a mission: contribute to deliver compelling and state-of-art solutions to B2B partners, travel agencies and hoteliers globally. Her key focus was on Payment and Financial Flows, so after an amazing journey within Hospitality Distribution, she decided last year to move to Outpayce from Amadeus to bring together her 2 passions: Hospitality and Payments.​ During this conference, she is eager to discuss hoteliers' challenges and vision around integrated payments, and how Amadeus can add value to these initiatives.​​
Michael Yeomans
SVP, Business Intelligence & Data Solutions, Hospitality, Amadeus
Michael Yeomans currently serves as Senior Vice President, Business Intelligence and Data Solutions for Amadeus' Hospitality Division, serving solutions to the Hospitality industry, and to adjacent markets such as Destinations, Financial Services & Car Rental Agencies. Prior to his current role, Michael led the Strategy & Transformation unit for Amadeus Hospitality, leading from pre-TravelClick acquisition, driving the M&A case and supporting the integration into Amadeus to bring new value to the industry. Prior to Madrid, Michael held several other roles across Strategy, Portfolio Management & Go-to-market functions from Nice, New York & Madrid with Amadeus.​
Francois Blanc
Managing Director of Amadeus Traveler ID
Francois Blanc is the Managing Director of Amadeus's Travel ID, which aims are removing friction in the traveler experience. As more of the travel inspiration, booking, and service experience moves online ; And as "Digital Identity" schemes, from either tech players or governements are emerging, a new wave of innovation can bring guests, and hoteliers alike, a range of exciting untapped benefits. Prior to his current role, Francois built new digital businesses in the Telecom and Banking sector, for both large companies, like Santander and Orange, and as an entrepreneur. In the startup world, he has built Aerocom venture (Inflight WIFI for the 500M annual European Airlines passengers), Founders Basecamp (Education on Lean startup / idea stage validation), and Wazabot (Edtech for improving the outcomes of foreign language learning). Francois is as well an Angel investor/ advisor in London based startup accelerator programs (Techstars, SeedCamp), and an ILM + WBCA accredited Business Coach.​​
Marion Mesnage
Executive Vice President, Nexwave, the Amadeus Business Incubator
As EVP of Nexwave, the Amadeus business incubator, Marion leads a team of 150 people with the mission to identify, incubate and grow the next generation of Amadeus businesses.​ She joined Amadeus in 2011 and served as a Chief of Staff for the global EVP for R&D. In 2017, she was appointed Head of Innovation which turned into Nexwave in 2020. Before joining Amadeus, she spent 10 years managing research & innovation projects in Accenture.​ Graduated from Ecole Polytechnique, she has a good business acumen and a forward-looking mindset that enables her to engage people into driving change for the travel industry.​
Nicolas Hauviller
Innovation Lead at Amadeus Research
Nicolas has dedicated 18 years of his career to Amadeus, serving in Amadeus' Travel Distribution, Airlines, and Innovation units. He pioneered the company's initial innovation programs and currently leads the innovation efforts within Amadeus' Research lab, emphasizing Artificial Intelligence and Emerging Technologies. ​ In his role, Nicolas manages a range of initiatives, propels tech-based innovation projects, and aids Amadeus in making informed technology investment decisions. He greatly appreciates the transformative power of technology in the travel and tourism industries, particularly when applied ethically to address significant challenges. During this conference, Nicolas is eager to discuss the latest technological advancements and their impact on the hospitality sector.​​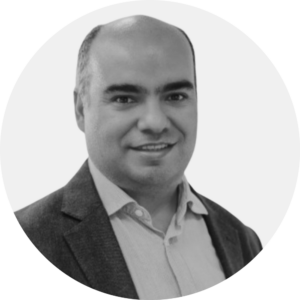 Rodrigo Acuna Agost
Head of Research, Amadeus
Rodrigo has 20 years of professional experience in Artificial Intelligence and Operations Research. Currently leading the Research department at Amadeus. His main responsibilities include leading exploratory and applied research for the travel industry (e.g., airlines, airports, travel agencies, etc). Several former research projects started by Rodrigo and his team are now in production, impacting thousands of travellers every day. Strongly committed to the research community, his works have been presented at international conferences and published several research papers & patents in these fields. Rodrigo teaches AI Management at SKEMA Business school in Sophia Antipolis (South of France).​​
Peter Altmann
VP of Mobility & Travel Protection, Hospitality, Amadeus
As Vice President Mobility & Travel Protection, Peter and his team are responsible for the global distribution of car rental, transfer and travel protection content in Amadeus and the relationship with the content providers for the three products verticals.​ Originally from Germany, Peter joined Amadeus in July 2006 as Head of Product Management Cars, based in Sophia Antipolis. He then took over the Cars Business Unit at the end of 2010 and relocated to the corporate headquarters in Madrid in August 2011. In 2015 Amadeus decided to embark into the Transfers business as part of the Mobility offering. Peter took on the challenge to make this new start up a success. Since April 2019 Peter is also responsible for the Travel Protection Business Unit.​ With over 25 years of experience in the travel industry, prior to joining Amadeus Peter held various management positions in the car rental industry in Germany, France and the USA, providing him with excellent insight and understanding of the distribution and technology needs of both, providers and travel sellers alike.   ​
Agnes Pierce
Hospitality Sustainability Program Lead, Hospitality, Amadeus
Agnes Pierce has close to 20 years-experience at Amadeus, with a solid background in Product & Portfolio Management, as well as building business strategies, mainly in the Distribution area for Travel Agencies. She is currently heading the Growth & Go to Market Strategy team for Hospitality Distribution.​ Her passion and interest for ESG topics (Environmental, Social and Governance) has led her to be recently given the exciting opportunity to drive the Sustainability Program for Hospitality, with the mission to refine the ambition, strategy and projects for the years to come.​ Agnes is looking forward to exchanging with you during the Hospitality Summit, and sharing our vision and challenges, in order to see how we could jointly build a more Sustainable Hospitality Industry for the future. ​