About Amadeus Hospitality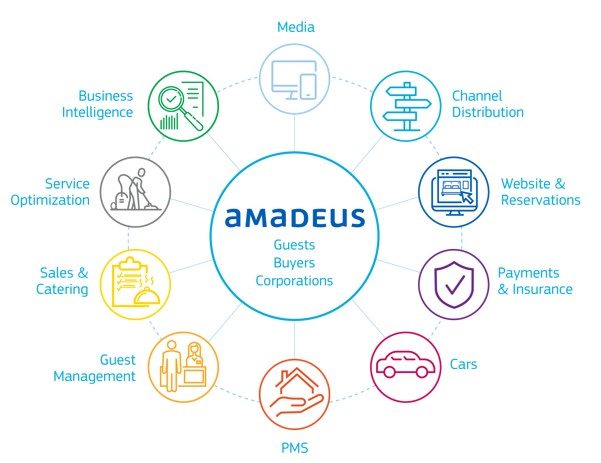 Amadeus powers more personalized and authentic travel experiences. Our solutions are designed to enrich every stage of the traveler journey and help hospitality providers and Destination Management Organizations  acquire, serve, and retain guests by profitability driving demand and converting them into loyal fans.
Backed by over 30 years of experience, we design open, cutting-edge software to provide the most efficient, trusted, and reliable solutions for our customers. With experts in 175+ countries, we have a deep understanding of the hospitality industry and a desire to enable our hotel partners to create memorable guest experiences.
Amadeus represents the industry's most influential hospitality innovations under one roof with a series of focused integrations – Newmarket, TravelClick, Itesso, hotel SystemsPro, and travel audience.
Amadeus builds solutions that help airlines and airports, hotels and railways, search engines, travel agencies, tour operations and improve the travel experience globally. This journey started over 30 years ago.
Amadeus was created in 1987 by four founding airlines: Air France, Iberia, Lufthansa and SAS. Since our origins, we have become a pillar of the travel industry.
Driven by strong growth over the past three decades, Amadeus has progressively diversified its activities beyond its core business of air distribution to become one of the world's largest technology providers in the travel and tourism industry.
Just like our expansion of capabilities to better serve airlines, including the introduction of more advanced technology services, we have also expanded into many other sectors including hospitality.
Read more about Amadeus history here.
Connecting the travel ecosystem:
In a recent interview with Skift, Francisco Pérez-Lozao Rüter, President, Hospitality, Amadeus, articulated four aspirational goals:
"We want to drive demand for hoteliers across any channel, that's number one," Pérez-Lozao said. "Not only the GDS [global distribution system], but also through metasearch and OTAs [online travel agencies]. We have a large practice around digital advertising, for example."
"The second is to help hotels provide the best guest experience possible with the help of better IT [information technology]."
"Our third leg is to grow our market-leading practice in hotel BI [business intelligence] to help hotels improve their decision-making."
"Helping hotels drive more direct bookings — which cost less for hotels than acquiring guests through online travel agencies and other third parties — is another goal."
Read full Skift article here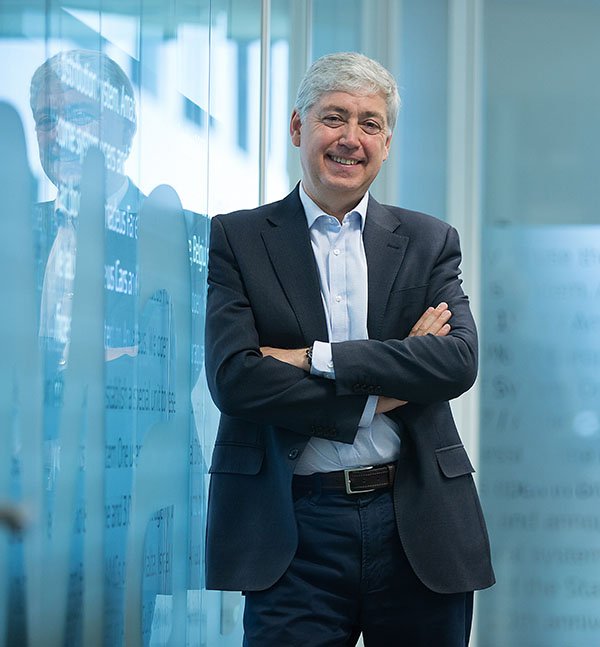 Serving a Diverse Hospitality Community
We began our hospitality journey in 2013 with the acquisition of Newmarket. By the time we acquired TravelClick in 2019, Amadeus solidified its reputation as a leading global hospitality provider with a portfolio of solutions to serve the entire guest journey.
Today we supply hotels, destinations, and travel agents with IT and technology solutions that provide strategic market data, drive demand, improve operations, and enhance the guest experience.
Amadeus sits at the crossroads of travel and technology. By connecting the traveler with destinations, hospitality organizations, travel agents, mobility providers, and insurance providers, we enable our customers to find the solutions they need to power future growth.
Join the Hospitality team at Amadeus
Help shape the future of hospitality. We're seeking exceptional talent with an interest in actively determining how the industry evolves. We offer full-time positions, internships and other development opportunities globally.
View Jobs here.
Establishing a Growing Amadeus Team
Amadeus is a global organization that's continuing to grow. We're proud to have a robust and diverse team to bring the latest innovations to life in the travel industry.
Contact the Amadeus Hospitality team
Amadeus is committed to providing customers worldwide with superior support and service to ensure their success in using Amadeus solutions. Amadeus is a technology innovator that connects the entire travel ecosystem at every stage of the journey.
For information on purchasing hospitality solutions and services, or to contact your existing account manager, we are happy to help connect you with the right party.
Back to top