Hotel companies must find ways to bridge the gaps between disparate systems and nurture long-term guest relationships
Modern hotel companies are now better positioned to serve their guests, and they have a variety of tools at their disposal to engage with them. That also means that operating a hotel in the current environment is an increasingly complex endeavor. From reservations, sales and catering, food and beverage, guest services, facilities, housekeeping, and more, trying to connect them all into a cohesive operating unit is the greatest challenge for the 21st-century hotel company. Any weak link in the chain may be the difference between building a long-term relationship with a guest or losing them to a competitor.
Hotel Management Software can connect multiple systems for smoother workflows
When communication breaks down between hotel units, it impacts your team members' ability to anticipate and respond to guests' needs, even in ways that aren't immediately evident. In the past, hotels have suffered through the employment of a variety of hotel management software platforms that are housed in and only accessible from independent work units. Amadeus Hospitality Software Solutions for Hotels, such as Amadeus Sales and Event Management software can connect your work units and create a cohesive guest experience that is reflected in every interaction they have with your team.
Service optimization solutions provide your team with new ways to connect with guests
Hospitality leaders in the current era understand that guests are looking for much more than a bed or a location when they seek out a hotel. They are searching for unique experiences that connect them emotionally with a brand and turn their visit into much more than a stay in a room. These experiences are rooted in the details they encounter during their time on your property as well as their relationship with all your staff members. Amadeus HotSOS service optimization solutions automate operational workflows, intelligently prioritize, and instantly communicate information to your staff so they can deliver the kind of personalized guest experiences that make a lasting impression.
Amadeus hotel software platforms give you new tools in a hyper-competitive market
When you have an opportunity to gain a technological advantage and use it to strengthen your relationship with your customers, you have to take it. Amadeus hotel management software solutions are engineered to help you maximize your revenue streams and provide high-value service that enables you to nurture long-term relationships with your guests and clients. If you're ready to learn even more about how the Amadeus suite of solutions can help you deliver on your brand promise throughout every phase of your relationship with your guests, contact one of our representatives to request a demo today.
Amadeus Hotel Industry Clients

Client Success Stories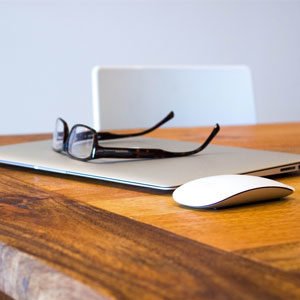 "Since we have installed [Amadeus Service Optimization solution at Boca Raton Resort and Club], I have seen a great improvement in the execution of tasks at hand by the team. As a result, we have been able to devote more time to delivering top-quality service to the rooms and less time on the logistics of their schedule. Their work experience is better today than it was yesterday!"