Cloud-Native Hospitality Software Solutions
From hotel reservations and sales and catering to property management and operations, Amadeus equips businesses of any size with the hospitality software tools needed to effortlessly delight guests, engage employees and boost revenue.
I need a solution for:
Select Category

Sales and Catering
Service Optimization
Property Management
Central Reservation Systems
Hotel Distribution Services
Get Details
What's New
---
View our webinar replay to learn how to manage in times of crisis.
View Now >>
Learn how to manage your group business in challenging times of crisis.
Read More >>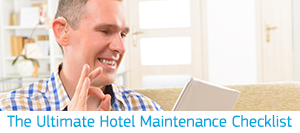 Keep you and your team accountable, efficient and on-track in a time when you need it most with our checklist
Read More >>
Hospitality is Transforming – Are You?
Amadeus sits at the intersection of travel and technology, influencing almost every stage of the guest journey. Our best-in-class solutions form a powerful technology ecosystem to help hotels drive demand, increase revenue, and convert guests to loyal fans. Join us in shaping the future of travel.
Testimonials
"The best part is having all of our accounts and data centralized and accessible from anywhere. It's easy to view, maintain, and it's paperless."
"…make better decisions, uncover more opportunities, increase bookings."
…the increase in productivity has already given us a return on this investment
"After rolling out HotSOS, we were able to increase the efficiency of our maintenance team by 30% through proactive PM scheduling programs which resulted in a 20% decrease in our guest room complaints."
"[Amadeus] is the leading technology solution provider in hospitality.."
"After launching HotSOS Housekeeping at the entire property, room attendants are more efficient, translating to a 14% increase in productivity and a total labor savings of $136,000 yearly."
Our Hospitality Software Solutions
Just as you're laser-focused on delivering exceptional experiences for your guests to increase revenue, we're focused on providing you with the resources you need to do so. With products to support every stage of the customer journey, there's an Amadeus hospitality software program available to help you boost your sales and bookings, simplify your operations and improve the efficiency of your organization with our hospitality software solutions.
View All Services