Amadeus Service Optimization Solutions
Today, travelers are often directly interacting with third parties, such as OTAs, to book, modify and confirm hotel reservations. Generation App is primarily using social media and mobile chatting to share reviews and seek out opinions. These behaviors are directly diminishing guest engagement with hotels. A recent study shows that only 22% of hotel guests were engaged in their last trip to a hotel.
Over 70% of global hotels brands in over 70 countries trust Amadeus Service Optimization Solutions to streamline their workflow of operations in an effort to increase efficiencies, reduce costs and engage their employees to deliver the brand's promise to their guests.
Amadeus Service Optimization Clients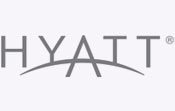 Additional Success Stories
"Since we got HotSOS, we were able to increase the efficiency of our maintenance team by 30% through proactive PM scheduling programs which resulted in a 20% decrease in our guest room complaints."
"Since February of 2015, HotSOS Housekeeping has helped us reduce our room attendant count by two on a daily basis. This translates to $170,000 canadian dollars/yearly in labor cost!"
According to the United States Department of Labor, turnover rates in the hospitality industry have grown to approximately 70% this year. Turnover can impact everything from staff morale, to a property's ability to deliver consistent guest experiences, to budget and overall profit margins. While there are many factors that contribute to an employee's decision to…
Budget season is officially upon (most of) us. While budgeting for the upcoming year can be an incredible effort across multiple teams and can take quite a bit of time, it's also an opportunity to reassess goals for the business and look to the future. A seasoned general manager knows that success depends on balancing…
Improve daily operations with a hospitality technology solution that can automate processes for greater time savings We all know the old saying "Time is money." It's especially true in hospitality, one of the most fast-paced industries out there today. Hotel employees are constantly required to multi-task and jump from system to system to answer guest…