Guests crave unique travel experiences that they can tell the world about. One of your most important assets for guest loyalty is the integrity of your hotel rooms. The appearance and condition of your guest rooms is a direct reflection of your brand and the unique experiences you provide. Guests will likely remember their stay at a clean, pleasant hotel but they will definitely never forget an experience at an untidy one. Which experience would you rather provide?
Improve Your Housekeeping Operations
Since disheveled rooms are one of the most common complaints from guests on travel review sites, the need for an efficient cleaning process is an absolute must for every hotel. A housekeeping room inspection checklist is a great way to guarantee everything is in order and working properly.
Free Houskeeping Checklist Download for #hotelprof's Click To Tweet
Even more importantly, the right housekeeping checklist can reduce the amount of supervision and instruction your staff needs, saving you much-needed time. It will also make sure your housekeeping team doesn't miss an item that could make guests unhappy and lead to negative reviews on popular sites like TripAdvisor or Yelp.
Overall, using a cleaning checklist will help your hotel:
Reduce room complaints and bad reviews
Improve housekeeping operations
Increase customer loyalty
Improve communication between departments
To help you prevent problems and achieve better efficiency, we've developed the following hotel housekeeping checklist to create a clear top-down procedure.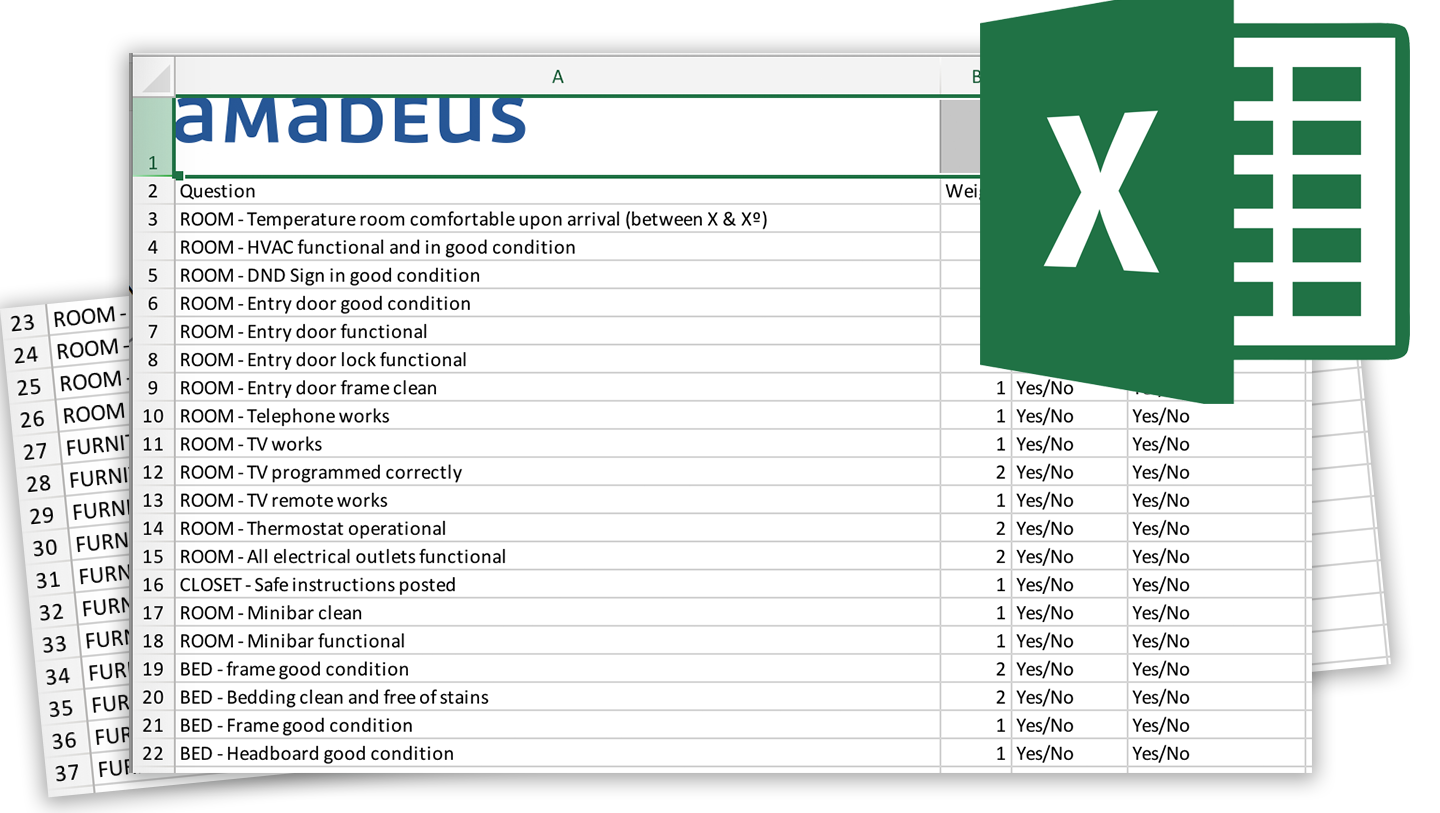 Easily print and distribute this checklist to your team.
Ready to upgrade to a software-based solution? Amadeus Service Optimization Housekeeping software automates your daily housekeeping operations and streamlines the availability of guest rooms. In fact, our solution has saved hotels $166 per guestroom, per year.
To learn how our software can help your hotel save time and money, contact Amadeus today.
Topics: Service Optimization