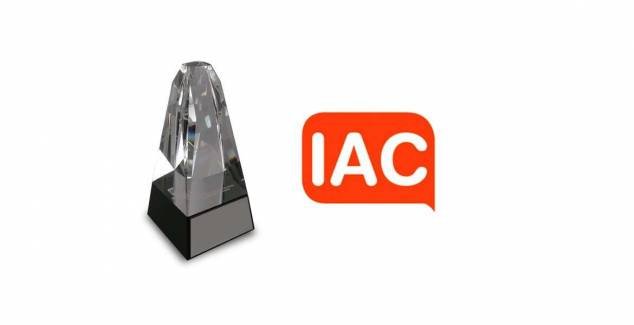 TravelClick, an Amadeus company, has won three top awards for its online marketing in the Interactive Advertising Competition (IAC) Awards. The awards commend online advertising in various industries and nine online formats including online advertising, video, mobile, newsletter, email, and social media.
The following winning campaigns were created by TravelClick Media Solutions:
The Facebook campaign for Hotel Puente Romano in Spain, was awarded Best Hotel and Lodging Social Media campaign.
The advertising for Hotel Manin in Milan, was awarded Best Hotel and Lodging Online campaign.
The Banyan Tree Mayakoba resort in Playa del Carmen, Mexico, won the Best Hotel and Lodging Rich Media Online Ad for its web advertising.
TravelClick and its customers have received more than 910 awards for excellence in web design and digital marketing since 2007.
Scott Falconer, Executive Vice President & General Manager of Media Solutions said: "These awards reflect the breadth of services we deliver at TravelClick. To be recognized like this across the board reflects our position as a leading media solutions provider for the hospitality industry. We feel privileged to be working with some of the best names in the business and look forward to working on more exciting projects like this in the future."
TravelClick Media Solutions is an official Google partner that helps clients build strong digital strategies to help drive direct bookings and decrease online travel agency dependency for hotel groups. As part of the Single Media Subscription offer, TravelClick's media experts leverage business intelligence data as part of a customized strategy to drive direct bookings through hotel websites with targeted digital campaigns, including paid search and display advertising, which ultimately achieves maximum revenue.
The Web Marketing Association (WMA), which was founded to help set a high standard for internet marketing and corporate web development on the World Wide Web, created the IAC Awards so companies and individuals could enter their best work to be judged against other work in its own industry.
###
Media contact:
Charlie Macey
Grayling UK
charlie.macey@grayling.com
+44 (0)203 861 3898
About TravelClick, an Amadeus Company
TravelClick offers innovative, cloud-based and data-driven solutions for hotels around the globe to maximize revenue. TravelClick enables over 25,000 customers to drive better business decisions and know, acquire, convert and retain guests. The Company's interconnected suite of solutions includes Business Intelligence, Reservations & Booking Engine, Media, Web & Video and Guest Management. As a trusted hotel partner with more than 30 years of industry experience, TravelClick operates in 176 countries, with local experts in 39 countries and 14 offices in New York, Atlanta, Barcelona, Bucharest, Chicago, Dallas, Dubai, Hong Kong, Melbourne, Orlando, Ottawa, Paris, Shanghai and Singapore. The Company also provides its hotel customers with access to a global network of over 600 travel-focused partners. Follow TravelClick on Facebook, Twitter and LinkedIn.