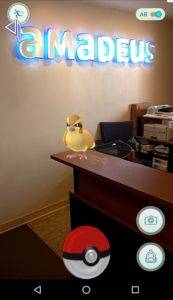 Have you seen an increase in guests wandering around your property deeply entranced in their phones?  Heard shouts of excitement near landmark venues or popular areas around your venue?
You likely have heard mention Pokémon Go in the past few weeks.  4 months ago, many had no idea what an augmented reality game was (except for my ingress enlightened friends).
For a quick synopsis, Pokémon Go is a smartphone-based augmented reality scavenger hunt.  Still wondering what that means?  By using the camera on your smartphone, you can search for Pokémon out in real life as you venture towards local landmarks, visited hotspots, and even businesses to find where Pokémon characters are hiding.
So folks staring at their mobile devices isn't new, why should my hospitality venue care?
SensorTower released a study showing that not only is it popular, it is outperforming all other social network applications.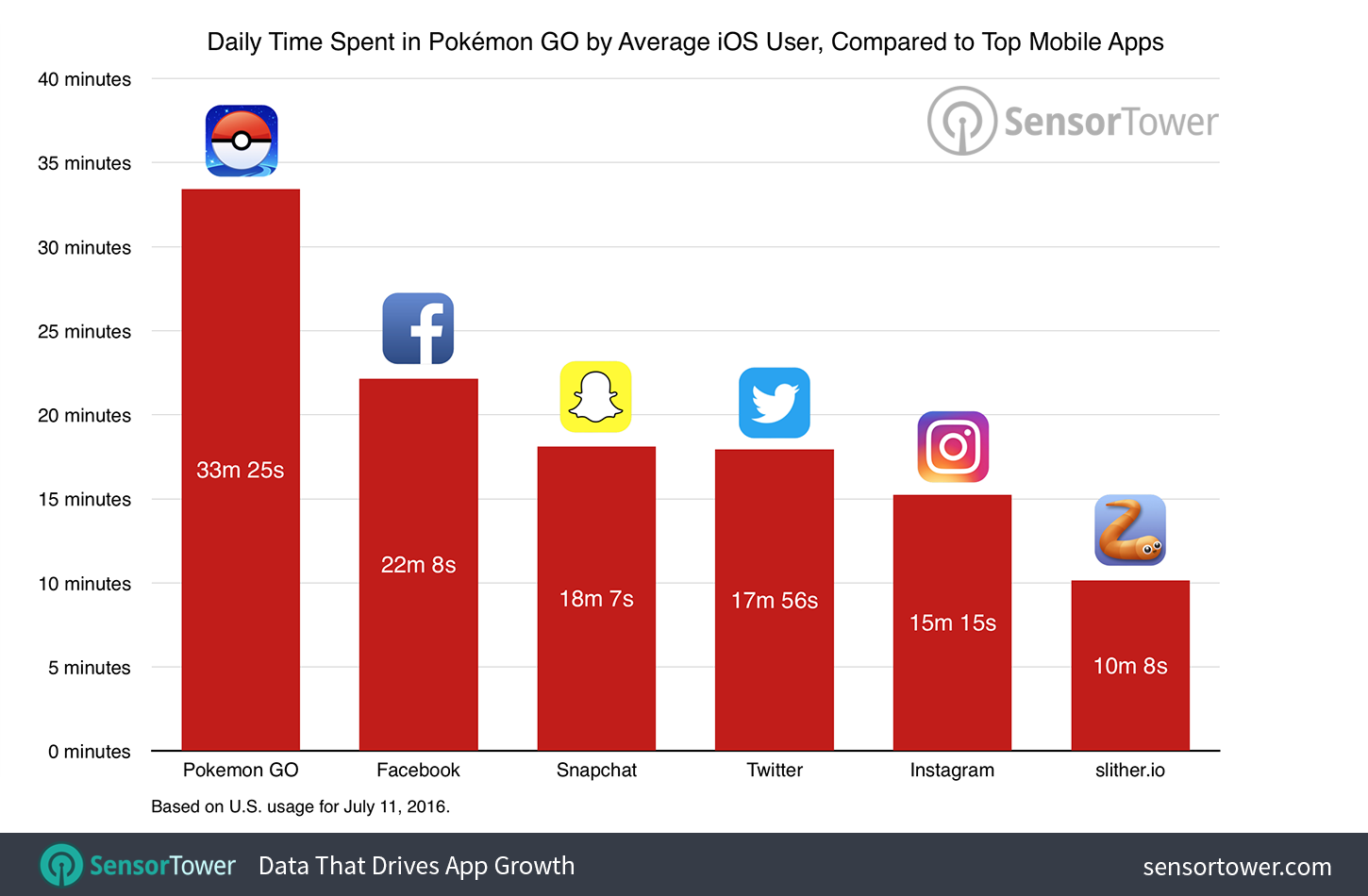 Have your attention now?
How to be Pokefriendly
Tnooz already found that Australian Hotel Group mantra is luring players as "Pokemon Go Friendly"
Check for local PokeStops and Gyms, and see if your venue already is one.
Quick warning: Anyone can edit the name of this publicly available map. You may click on it to find something that's not safe for work.
Offer Free Wifi or Benefits to Trainers
Let players know if you're a stop or a gym. Even if you're not, offer deals to game players to encourage them to visit your venue.
On a quest to "catch 'em all"? Visit our poolside bar and mention you're a Pokémon trainer exclusive discount.
En route to a PokéStop?  Need to charge up? Come in and grab a drink and borrow a cable.
Setup a lure
Reel in the players by attracting Pokémon to your venue.  According to TechCrunch, a pizza place in Queens, New York saw a 75% increase in sales by paying $10 to lure a Pokemon Character to their location.
Not a bad use of $10 in my opinion.
Create Pokémon friendly messaging
Stay with me here.  There are approximately 9.5 Million people in the U.S. population along playing the game every single day.  Dropping a line or two in an upcoming marketing campaign couldn't hurt.
Pokémon Go is a hot news item right now.  The following is click bait, news bait 101, however, it works.  By being one of the first in your area to become "Pokémon Friendly, " it likely would draw not only visitors but also reporters and news outlets to cover the positive story.
No doubt, there likely will be a time when the initial craze fades, for now, there isn't much to lose by giving one of these ideas a try.
(btw, there is a Pidgey behind you, you're welcome)