A Comprehensive Guide for Full-Service Hotels
Now more than ever before, sales and catering teams rely on technology to help them manage data, accounts and reporting all in one place – anytime, anywhere. Investing in the right solution can not only streamline and improve operations for greater usability but free up valuable time for staff to focus on delivering memorable guest experiences and winning new business.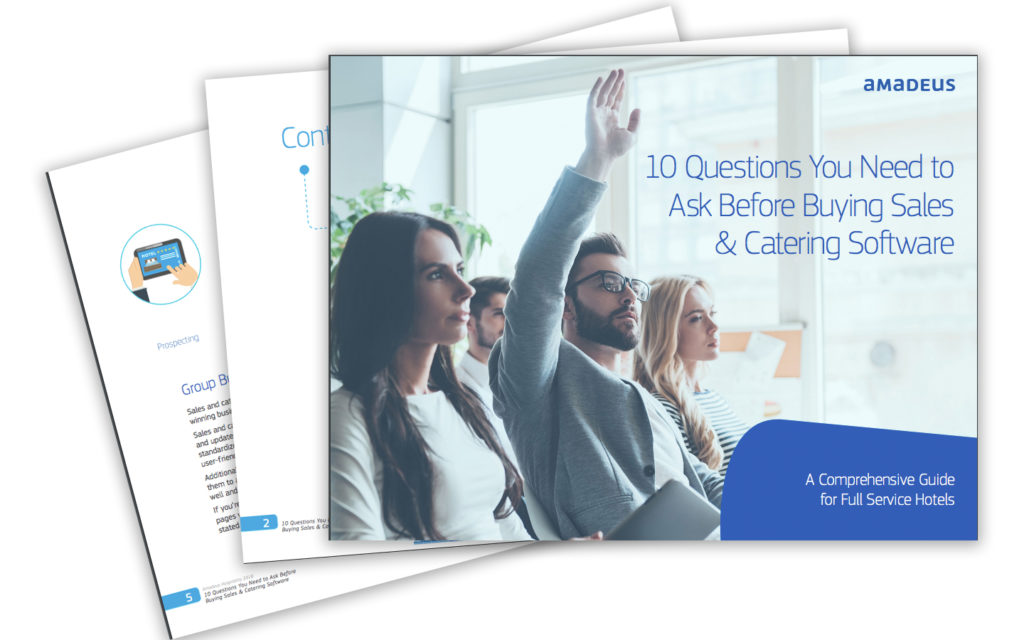 In this eBook, we examine the benefits of implementing sales and catering software and offer 10 important questions you should ask when comparing providers.
Topics include:
A brief introduction to sales and catering software – what it is and why it matters
The benefits of sales and catering software for full-service hotels
The top questions to ask when comparing solutions and providers
Get Your Copy of the Complimentary eBook
Finally, be sure to visit our ultimate guide to grow events and group business for an all-encompassing rundown of events, sales and catering tips, data points and best practices.