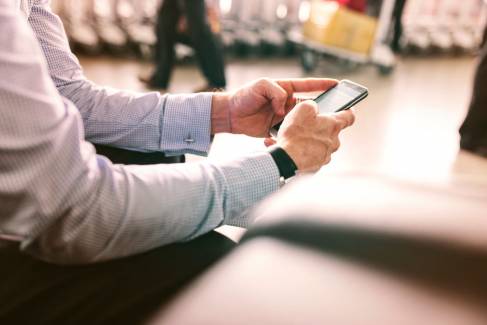 This summer I attended a conference  where one of the keynote speakers talked about changes in how people interact with the world around them. When asked, the vast majority of the 15,000 person audience admitted that they use their phones for many diverse functions, but least of all for actually talking. When considering my own behavior, the response from the audience did not surprise me.
Let's translate this back to our business as hospitality and technology professionals. I've only been in this industry for just over 10 years and I'm amazed by the changes I've seen. I remember when we launched MeetingBroker, a solution designed to help hoteliers more effectively manage their incoming lead volume. With over $380Billion in RFPs processed since inception, it's undeniable that this is a tool that has changed the way that technology impacts the hospitality industry.
Though many of the challenges that hospitality professionals face today have persisted across decades, one thing that has changed is the technology options available to address these challenges. When I joined Amadeus (then Newmarket) I participated in "Hospitality 101" training and I learned about the "book" – the paper function diary that was used to manage function space. It's impressive to see the journey of advancement that has taken place and that the "book" has joined the land of nostalgic memories.
Exciting things are happening all around us and I'm thrilled to be part of it all. But, as the saying goes, the more things change, the more they stay the same. Such can be said of hospitality.
Your guests and planners are all focused on:
Prompt responses to their inquiries
Personalized service that makes them feel special
Recognition for their commitment to your business.
As a hospitality professional you are faced with the challenges to:
Effectively managing the volume of incoming RFPs
Identify ways to optimize the use of your function space
Address increasing customer expectations
Improve communication between customer and internal teams
Streamline your business processes
Eliminate fragmented data to gain clear insight into the health of your business
Now as a Product Marketing Manager for Amadeus Sales & Catering solutions, it's exciting to see how our solutions have evolved to be so much more than what the industry has known as Sales & Catering – Delphi.  A tool that was once born to automate the "book" has advanced further to help you more effectively manage your leads, empower planners to directly book function space based on your business rules, to improve communication and collaboration between your customer and internal teams, and to help you gain a holistic view of your business.
And as a cloud-based solution, our Delphi product strategy and development teams are continuously innovating and adding new capabilities to empower you to address increasing customer expectations and business needs. In the last year alone we've added over 40 new enhancements to address your evolving business needs.
But we also know that hospitality is a people business. You aren't looking for a solution that will dictate how you do business. Ultimately the people must come first and that is why we've designed this solution to help you increase your productivity – to provide you the tools to engage with technology when you need to, but more importantly, to focus on the customer and deliver exceptional service.  Let us show you how.