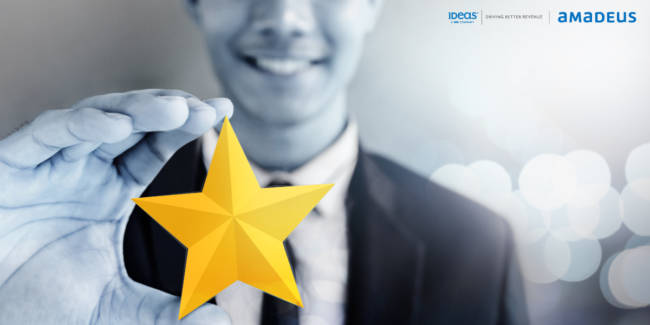 IDeaS Global Partner Ecosystem Awards given to key contributors for excellence in innovation, leadership and focus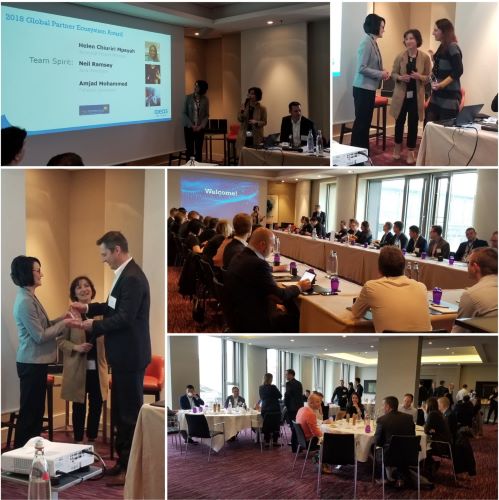 On March 7, 2019, IDeaS Revenue Solutions handed out their annual IDeaS Global Partner Ecosystem Awards at ITB Berlin. The company recognized individuals for their commitment to driving mutual client success, dedication to pricing and revenue management excellence, and powering the industry forward through innovation.
The winners were awarded in four different categories: Innovation, Client Focus, Results Focus and High Performance, and Team Spirit and Leadership.
There were two winners in the Amadeus family this year – Michelle Roycroft, Director of Partner Success at Amadeus, and Valerie Katz, Reservation Solutions, Implementation Manager at TravelClick, an Amadeus company.
"I am honored for the recognition from our valued partner IDeaS. This award is a true testament to our Partner Success team's commitment to building collaboration with our partners to deliver continued value to our mutual customers. I am very lucky to work with such a great ecosystem of partners and colleagues that made this award a reality!"

-Michelle Roycroft, Results Focus and High Performance Winner

"I am honored and very appreciative to be the recipient of this award. Reading all of the nomination notes was incredibly heartwarming and reinforces the reason I love what I do. I also wanted to acknowledge my wonderful team that supports me and strives to be client focused every day."

-Valerie Katz, Client Focus Winner
Winners of the 2018 IDeaS Global Partner Ecosystem awards include:
Innovation
Matthew Lane, Springer-Miller Systems
Client Focus
Andrew Buttigieg, RMS Hospitality Solutions
Valerie Katz, TravelClick
Caryn Babstock, Maestro
Results Focus and High Performance
Nick Clarke, Guestline
Michelle Roycroft, Amadeus
Shane McPhail, RoomKeyPMS
Team Spirit and Leadership
Ana Glória, Host Hotel Systems
Rachel Pelikán, Oracle Hospitality
Helen Chiuriri Mpayah, res:harmonics
Neil Ramsey, res:harmonics
Amjad Mohammed, res:harmonics
Amadeus Hospitality has more than 295+ certified integration partners. Interested in helping us shape the future of travel? Visit our partner marketplace.
Read the full article originally published by IDeaS here.