Originally shared on the Amadeus Corporate Blog
Guest Post from Simon Jones, Managing Director, Premier Inn & Restaurants UK
At Premier Inn – part of the UK's leading hospitality business, Whitbread Group PLC – we put our guests at the heart of everything we do. Our decision to partner with Amadeus on the integration of a new hospitality platform underpins this commitment.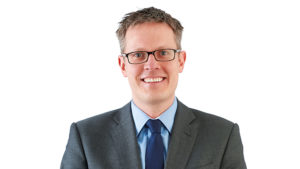 One of the things that our guests tell us they love about Premier Inn is that we're straightforward. We provide a slick, seamless and simple customer journey from booking to checking-in to paying. We want all of the touch points our guests have with us, whether they be digital or in person at the hotel, to reflect our excellent service. Our aim is to increasingly personalize our guest experience and Amadeus will support this.
The new, integrated cloud-based CRS and PMS will provide a real-time view of our business, helping us make more informed decisions tailored to our guest's needs. We'll also be adopting the Amadeus Payments platform, which will enable us to process guest payments even more efficiently and safely.
As a result of these changes, all of our key data will be accessible via one screen. This will help us save time, as we'll be able to focus more resources on analyzing data in a meaningful way across our ever-growing organization. With information on a centralized platform, we can ensure a more consistent guest experience regardless of location. The implementation of a purpose-built suite of applications will also drive an improved ease-of-use for our operators so they can focus on what they do best – delivering a brilliant service for our guests.
---
Built with Microsoft Azure
Amadeus Cloud Property Management Solutions are built utilizing Microsoft Azure.
Learn More about Azure