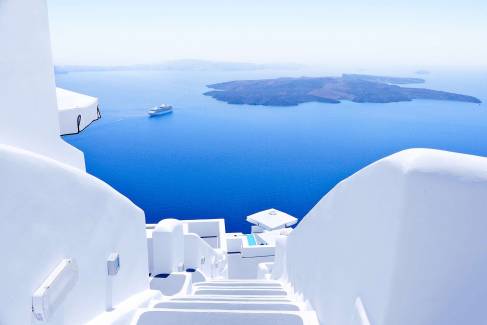 Your hotel's CRS is the key to increasing profitability and guest retention through direct bookings.
But it's easy for independent hoteliers to get lost in a market saturated with big chains, soft brands and online travel agencies (OTAs) that have the resources to respond faster and invest more in developing technology. Your CRS can make or break your hotel's ability to compete in a tough, rapidly evolving market. That's why choosing a new CRS is such an intimidating process — but the right platform will level the playing field and give you the edge you need to:
Increase competitiveness on GDS and metasearch channels
Maintain rate parity across channels
Strengthen your hotel's brand with a rewards program
Improve your business's efficiency
To help you evaluate different platforms, we've put together a list of the nine most important criteria to consider when selecting a CRS that will help you maximize revenue.
Targeted pricing & promotion: Capture and convert your audience
Regain control of your brand.com performance with tools that help you stay in parity, drive direct bookings and send demand to low-occupancy need periods. Some of the key pricing and promotions capabilities to look for include:
Mobile-exclusive rates and offers
Private offers for a closed group, such as member-only rates
Geo-targeted promotions
Flash sales with a booking and stay date window
Blended rates and promotions
Customizable reporting: Know your drivers
When your revenue management team spends hours compiling reports, it detracts from the time it takes to create data-driven action plans based on hotel performance, key drivers and pacing results.
A flexible reporting platform tailored to your revenue management strategy provides instant access to advanced analytics and reporting capabilities, such as:
Channel and subchannel reports let you review historical and on-the-books performance.
Integrated PMS data gives you the big picture on distribution trends in a single dashboard.
Pacing reports highlight periods where you are pacing behind compared to the prior year.
Enterprise reports allow you to compare performance trends across various properties.
Custom report builders let you create and save your own daily or weekly performance report.
Emailed reports ensure you stay informed in the office and on the go.
These reports should be supplemented by a support representative to help you optimize your reporting strategy and use your data to point out areas of opportunity.
Metasearch platforms: Capitalize on bookings with the fastest-growing channel
Metasearch provides high visibility with low cost per acquisition. Vendors leveraging this rapidly-evolving channel's direct booking model will increase your visibility and opportunities to capture customer data and own the guest relationship.
Find a booking engine that pulls all guest stay parameters from metasearch.
A fully-integrated CRS facilitates an easy purchase process designed to guide customers to conversion. Don't frustrate guests with a booking engine that forces them to re-submit information — it risks an abandoned sale.
Monitor and maintain rate parity.
Customers use metasearch specifically to find the lowest rates and best deals: A price differential as low as $1 will affect their decision.1
Meet or beat posted prices with promotions such as mobile-only or geo-targeted rates, or publish additional amenities to your hotel profile (such as free wifi) to increase the perceived value of your offer.
Ask whether resources are dedicated to evolving their CRS with the channel.
Only full-service metasearch providers focused on forming strong partnerships with key platforms, such as Google Hotel Ads, Trivago and TripAdvisor, will have early access to new functionalities that keep you ahead of the curve.
GDS connectivity and representation: Increase travel agent bookings
Despite the growing emphasis on direct channels, global distribution systems (GDSs) remain a vital part of revenue growth. A CRS provider with the right connectivity and representation can drive more GDS bookings with higher than average rates to your property to increase revenue.
Avoid providers relying on a third-party switch.
Vendors with direct GDS connectivity have faster, more stable connections, enabling real-time reservations delivery that gives travel agents the most accurate and up-to-date information.
Request a full GDS audit from potential providers and evaluate their reports.
GDS content audits are often offered as a complimentary service while evaluating potential platforms.
Check to make sure that after you've purchased the platform, your support representative will continue to conduct routine audits and provide recommendations on how to maximize visibility and performance.
Assess each vendor's consortia program.
The best consortia experts consistently invest in building longstanding, preferred-level relationships across all major consortium to grow their clients' brand recognition with top travel agents worldwide.
Preferred providers have a powerful impact on corporate bookings. This relationship is measured with revenue and fair share indexes, in which an index of 100 indicates capturing an exact fair market share.
Effect of GDS representation on revenue and market share

Hoteliers represented by the top five CRS providers have indexes well over 100 — which means they're overperforming. Meanwhile, other independent chain codes have indexes under 50, indicating many lost opportunities for revenue and bookings.2
User-friendly interface: Easily transition and train new team members
User experience is just as important on the back end of a platform as it is on the front end. Thoughtfully designed solutions reduce the time it takes to train new hires, increase job satisfaction and improve efficiency of your staff in day-to-day revenue management and distribution.
Demo the platform's back-end experience for hoteliers.
Sign your revenue and distribution team up for a platform demo to test the back-end experience and evaluate how easy it will be to manage rates, availability and inventory.
Pick a platform with millennials in mind.
Some providers become so focused on capturing millennial guests that they forget to consider that the millennials on their team also expect an intuitive user experience: 80% say workplace tech would have an influence when deciding to take a job.3 Millennials are the largest generation in the workforce, and the right (or wrong) technology can have a huge impact on retention and job satisfaction.
Revenue-driven innovation: Outpace your competition
81% of hoteliers consider innovative vendors to be important when looking for a new CRS. 4 Look for a CRS vendor with a history of leadership generating customer success in distribution, conversion and guest retention.
Evaluate their future development roadmap for smart, informed investments:
Does the provider have a strategic vision for their CRS? What shapes their technology roadmap?
How frequently does the provider publish their roadmap? How do they keep clients updated?
What has been released in the past 6-12 months?
Are there transparent project timelines with hard deadlines set around launch dates?
How does the frequency and quality of their releases compare to your current CRS provider?
Do they have the resources to sustain investment towards their current development roadmap?
Don't forget to ask for client case studies and testimonials supported by data showing a tangible impact for hotels.
Cross-platform integration: Provide a unified guest journey
A seamless front-end experience is impossible without a CRS that integrates with your website, customer relationship management (CRM) software and loyalty program.
Prioritize CRS solutions with cross-platform integrations to ensure a better experience for your guests, a higher conversion rate for your hotel and a more user-friendly experience for hotel staff.
Ensure the website integration is designed to convert browsers into bookers.
Guide customers through each step of the booking journey to maximize conversion with features such as:
Vanity URLs create a seamless experience for guests with a branded booking engine URL.
Prominent real-time lead rates drive guests to reserve a room on the booking engine with clear calls to action.
Automatic information transfer from website to booking engine moves guests consistently toward conversion by ensuring they don't have to backtrack or re-submit information.
Look for a CRM integration powerful enough to compete with OTAs and brands.
Close the technology gap with global chains and OTAs with features like improved profile management, personalization and channel connectivity:
Comprehensive cross-platform marketing strategies increase direct bookings by combining book direct pricing strategies with promotional email blasts.
Integrated algorithms anticipate guest behavior based on clickstream data and lookalike modeling and serve up offers that are more likely to convert guests.
Exclusive direct rates and private offers increase conversions with guests who sign up to book through your website or through metasearch platforms like Google Hotel Ads.
Support & service: Optimize your usage of the platform
Whether you prefer a self-service model or more hands-on consultative services, look for reliable support for issues ranging from small technical questions to platform training and customization.
Discuss the support services you'll receive before, during and after implementation.
Moving to a new CRS takes a lot of time and effort. A vendor with support and training organizations will guide you through the transition and help you optimize your CRS setup, booking engine look & feel and feature usage to maximize revenue.
Opt for local representation to help navigate the larger organization.
There are many benefits to a local advocate who can understand and respond to regional issues. Make sure that you have a nearby voice in-market.
ROI: Focus on value, not price
Carefully measure the CRS's price tag against the value it provides: 69% of hoteliers rank initial and operational costs as least important when selecting a new CRS.5 In the long run, comprehensive revenue- driving capabilities are necessary for independent hotels to keep up with global brands and OTAs.
Benefits of a strong CRS

The features and support a CRS offers can directly impact your hotel's bottom line. Low-cost options save fees initially, but in the long run can risk revenue shrinkage from lost bookings and share-of-business shifting to less profitable channels.
References
1 Travelick Rate Parity study, 2018
2 Data from TravelClick's Agency360, 2018
3 Dell and Intel Future Workforce Study, 2016
4 h2c Research: The State of Hotel Central Reservations Systems, 2018
5 h2c Research: The State of Hotel Central Reservations Systems, 2018