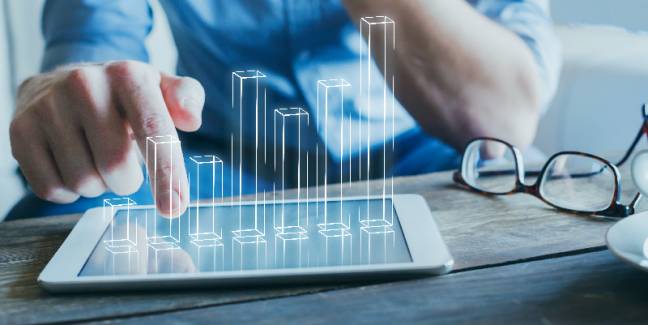 Guest blog post from Clément Dénarié, Sales Manager at Oaky.
Does your hotel offer ancillary services, but guests rarely book them?
Do you want to offer better experiences but have trouble getting offers in front of your guests?
If that sounds familiar, you're not alone.
Today's travelers expect more than just a hotel stay. They want something they'll fondly remember and eagerly share with friends.
While in theory this sounds straightforward, this trend brings some challenges for hotels looking for ways to best accommodate travelers' evolving expectations. However, when hotels do this successfully, guests have a better time which leads to positive word of mouth, a higher return rate and of course, incremental revenue which can significantly boost the top line.
The good news for hotels? The right strategy combined with solid tech solutions can make promoting and selling your extra services easy and hassle-free!
How, you might be wondering? By making pre-arrival upselling a part of your day-to-day operations and following the best practices we outline below, you can significantly boost your success rate and your incremental revenue.
When to upsell
While you might think an upsell should happen at the time of booking, recently collected data shows that conversion rates increase by 8,23% when an email with a targeted offer is sent after the booking. This information comes from Oaky, an upselling app which drives incremental revenue and enhances the guest experience through targeted pre-arrival upselling. They send thousands of upsell emails for clients every day and therefore have access to high volumes of reliable data on how to best time an upsell.
Oaky's research also suggests that an email sent 12 days before check-in will yield the highest CTR (click-through rate) of 48% and a conversion rate of 10.6%. This is nearly double the CTR observed on some other days! A follow-up email can be sent 9 or 10 days before. This results in a 42%/43% CTR and a 12%/11% conversion rate respectively.
Of course, the time of day plays a critical role as well. From experience, Oaky has found that messages sent between midday and 2 PM have CTRs as high as 44% to 53% respectively (with 2 PM achieving the highest). Evenings do similarly well with emails sent at 6 PM achieving a CTR of up to 53%.
What to offer
Now that we know when to send the message, let's look at what its contents should be.
Customization options
Every guest has different wants and needs. Honoring that by offering bookers customization options can go a long way. This can include simple things like early check-in, late check-out, adding breakfast or a daily laundry allowance. Depending on a property, other things are possible like offering a high-floor, corner room for a fee or, in the case of a hostel, letting a guest choose which bed they want in a dorm.
What are the best customizations to offer? A simple rule of thumb is that it should be something which makes your guest's stay easier. Think of who stays at your hotel or resort and what could help make things more enjoyable for them.
For more inspiration, consider how airlines offer numerous customizations with every booking. How could you do the same for your guests?
Treats and experiences
Now you might be thinking this is just for leisure guests or those with a big budget. But the truth is that both business and leisure guests are often happy to pay a little extra to make their trip more comfortable, relaxing and fun.
To accommodate all pocketbooks and preferences, provide packages as well as the packages' individual elements so guests can choose exactly the options they want. This could mean creating an 'executive package' which includes airport pick-up, early check-in and daily newspaper delivery but offering each service separately as well. This approach significantly increases conversion rates and boosts booking value.
How to do it
Make it easy, quick and visually appealing. People spend so much time on their phone and computer already, they don't want to waste more trying to figure out how to book extras at a hotel.
To promote your offers, you can post them directly on your website, send them out via SMS or, better yet, e-mail. Handling this manually is possible but time-consuming.
This is where a specialized upselling tool like Oaky comes in.
By sending pre-arrival emails with targeted offers to guests at optimized times, their service achieves an open rate of 83% and a conversion rate of 13%.
Now that Amadeus and Oaky have launched their two-way integration this process has become completely seamless, making it easier for hotels to accommodate and execute requests sent via Oaky.
This opens doors to a reliable source of incremental revenue all while providing guests with a memorable, shareworthy experience.
Guest blog post from Clément Dénarié, Sales Manager at Oaky.