What defines a Limited Service hotel? Is it the amount of guest rooms? Is it the amount of meeting space? It's become less clear as hotels stretch the boundaries of the traditional business model. Instead, properties are increasingly focused on the outcome of the guest experience, adding value through amenities and personalization features to entice today's travelers into a repeat stay and a glowing review on social media.
In fact, the results of our 2017 LinkedIn survey of hospitality professionals aligns with current industry trends. Respondents ranked customer relationship management (CRM) as the #1 technology priority for Limited Service hotels in 2018.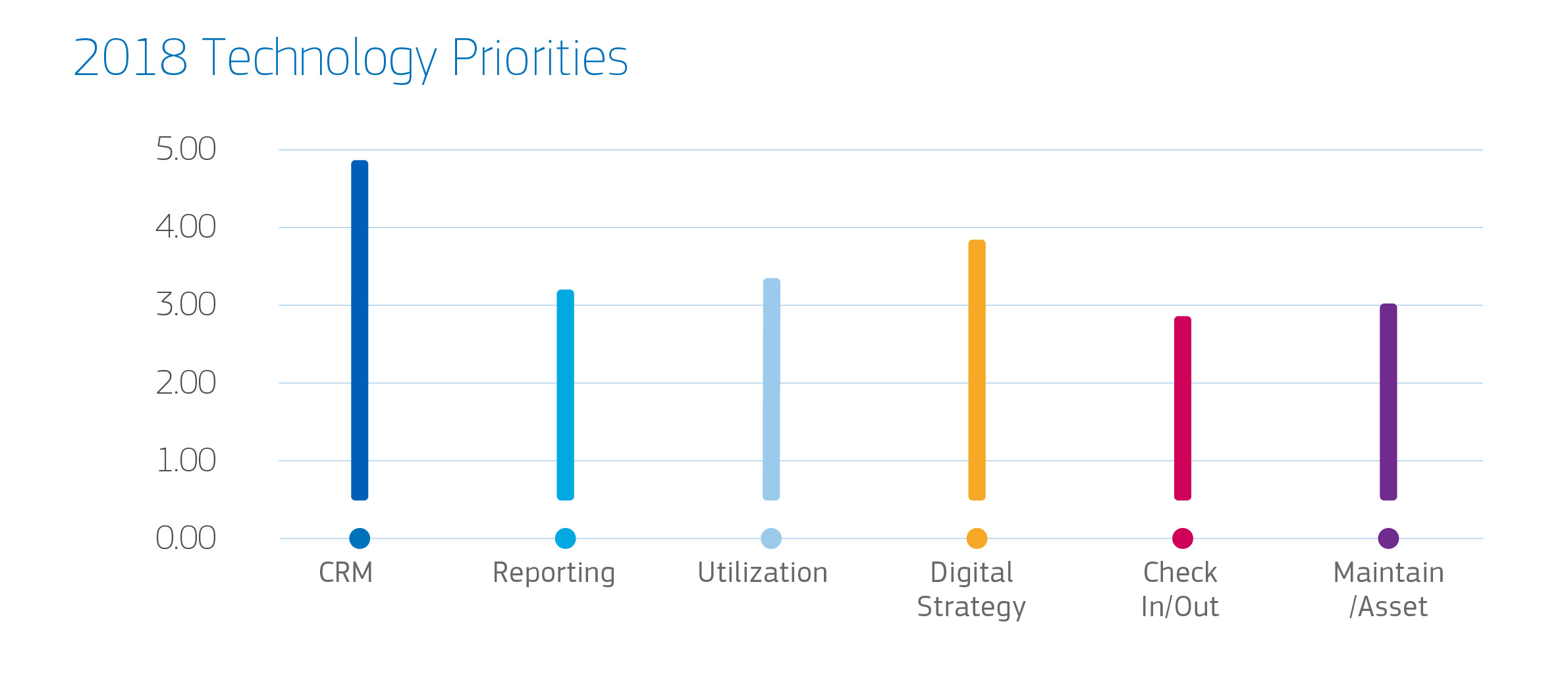 So what are the main challenges hoteliers face in building their CRM strategy?
Budget: With technology spend averaging between $5,000 and $15,000 annually, the value of new tools must be carefully assessed prior to implementation. Limited Service owners have to ensure profitability by balancing revenue with operational expenses, available resources, and labor costs.
The Right Fit: Hoteliers can't risk investing in a product that's not the right fit. Software designed for Full Service properties may be overly complicated, require too much training, or involve modules that a Limited Service hotel doesn't want or need.
The Customer Impact: Hospitality is a people first business. But technology can better enable hotels to exceed customer expectations and win more repeat business, positive online reviews, and differentiate amongst competitors.
Identifying the ideal solution and partner to satisfy today's hoteliers may seem like a daunting task. Though historically underserved by technology providers, Limited Service properties are finding they now have more options than in the past. With a variety of choices available, (and profit margins closely managed), selecting both the right partner and solution is critical. For more information on how our solution for Limited Service hotels is helping properties effectively manage their group business, customer relationships, and profitability, click here.
Download our study to learn how Limited Service hotels are using technology to increase revenue, reduce costs, and satisfy their customers.