Guest post from Chandra Chakravarthi, Content Marketing Specialist at Sertifi.
Paper-based methods can say a lot about your organization in today's digital-driven world. To some people, it shows that your company prefers an old-fashioned approach to doing business. And while there are still some advantages to having hard copies of documents, it's worth incorporating digital tools into your business processes, specifically if they pertain to both contracts and payments, to maximize ROI at your organization. Moving to a paperless way of doing business is beneficial to not just your organization, but also your current and future customers!
Before we dive in, be sure to visit our ultimate guide to grow events and group business for an all-encompassing rundown of events, sales and catering tips, data points and best practices.
5 ways to improve your ROI through event and group paperless contracts and authorization forms
Reduction in costs
One of the advantages in transitioning to a paperless way of handling contracts and credit card authorization forms is the reduction of hidden costs associated with paper usage. Take this example. Imagine you're the General Manager at a hotel, and you're amid wedding season. You're aware that the Sales team is spending a lot of their time sending out contracts and credit card authorization forms for third parties, amenity requests, group reservations, etc. In addition to those forms, there are other documents that might include information about the venue and what vendors the customer is permitted to use for their nuptials. That's a lot of paper and printer ink being used. And if you mail these documents and contracts, then you're also spending money on postage. In the U.S., the average office worker uses over 700 pounds of paper per year. That seems excessive, doesn't it? While going paperless is certainly not a new concept, it's still an adjustment when it's not how you traditionally do things. And that's okay. Start with shifting to a paperless method with your contracts and/or credit card authorization forms and see both the cost and time savings that comes with that. You'll be amazed to see your team save up to 60 hours each month by digitizing a manual process.
Close deals faster
One of the easiest ways to change an inefficient process is to consider digitizing it. Technology makes our lives easier in many ways, so it's worth examining if there's a better way to streamline any manual processes slowing down your team. Let's go back to the earlier wedding example. You have an upcoming wedding and reception taking place at your hotel, however, you're still waiting on a final deposit from your customer. This is stressful for your Sales team because they need all the deposits for everything to move forward. Unfortunately, it's been challenging to get your customer to make that payment because they only have 2 options to pay: 1) Pay in person 2) Fax a paper credit card authorization form to you. This payment delay also impacts your Accounting team. If a payment is delayed, then it prevents them from "closing the books." This situation can be remedied by offering the ability to pay online in a safe and secure manner. In addition to customers being able to submit payment instantly, you can save even more time by utilizing automatic reminders and expirations dates. By offering a seamless payment experience where you and your team can send documents, process payments, and track and manage them from beginning to end, your team can close deals up to 90% faster. When activities such as signing contracts and/or making payments can be done within an integrated system, it's a breeze for customers as well.
Document signing becomes seamless
Most people have an "on-the-go" lifestyle, and technology has played a contributing factor to it. If you're tasked to do something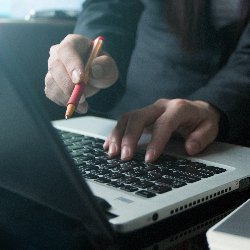 that's anything but a digital-first approach, it can be a burden. In fact, most people check their phones every 12 minutes, so if something can't be handled using it, then it's a little unusual. Having to print a document and then sign it is disruptive to the "on-the-go" lifestyle. This is a task that can easily be streamlined using eSignatures. If a document can be signed on your phone with just your finger, then it saves you time because you can do it anywhere. No one has time to go searching for a printer or a fax machine. The amount of time people spend doing various activities on their smartphones is forecasted to be a staggering 79%. And with technology continuing to insert its way into all aspects of people's lives, it's only a matter of time before fax machines become completely obsolete, and people don't even know how to use them.
Provide a positive customer experience
For organizations to stay relevant and keep pace with their customers, they need to adapt their existing manual processes into a digital-first approach. Choosing to stick with the status quo even when it's a burden to both your team and customers puts your company at a disadvantage and can impact your ROI. In this technology-driven world, no organization can afford to be complacent with outdated processes, and they must find ways to keep improving the customer experience. One way to empower customers is to provide them an electronic way to sign documents and make payments, ideally in a fully integrated solution. When something as normal as paying for something is effortless for customers, you're creating a positive user experience for them.
Enhanced payment security
Unfortunately, data breaches can happen to anyone. We're living in a highly technology-driven world where cybersecurity threats are no longer a hypothetical situation, but a reality that occurs quite frequently. 1 out of 4 people will experience a data breach in their lifetime. If you're a business owner, it's critical that you're PCI compliant and that you're doing your best to keep your customers' valuable information secure. One way to reduce PCI scope is to move away from paper-based credit card authorization forms. Once upon a time, this method of handling payments was the norm. No one thought twice about writing down their credit card information and sending it to the business they were interacting with. You simply trusted that the company wouldn't keep your credit card data longer than necessary and that they would shred the information as quickly as possible. However, times have changed, and it's critical to adopt new methods that better protect your customers' data. By leveraging the power of a digital payment solution with online credit card authorization forms that encrypt your data and allow you to sign contracts as well, you're greatly reducing the risk of data being compromised. One of the worst things that can result in a data breach is that it will tarnish your company's reputation and create distrust among your customers. That's a difficult thing to come back from, so why risk it?
While the idea of shifting away from a familiar process might cause hesitation, focus on how the change will benefit your customers and your team in the long run. A digital mindset is integral to the success of your organization and being perceived as an innovative company in the eyes of your current and future customers is invaluable. When you've partnered with a business fueled by that same digital-first mindset, then it helps you in maintaining a competitive advantage and achieving a better ROI.
Learn more about Sertifi for Amadeus Sales & Catering – Delphi
Guest post from Sertifi
About the Author
Chandra Chakravarthi is a content marketer at Sertifi. She enjoys all things related to reading and writing. You can also find her cooking, trying out a new fitness class, or planning her next trip so that she can add to her growing postcard collection.
Sertifi is a trusted Amadeus partner with more than a decade of experience helping organizations close business securely and swiftly. The company creates Frictionless Business for leading hotel management companies, the world's most recognized Hospitality brands, meeting and conference spaces, independent boutique hotels, and everything in between.
Sertifi has a full integration into Amadeus Sales & Catering – Delphi which means users of the solution can initiate the sending of a document for eSignature and/or secure payment request with the click of a button. The company offers two integration types: Sertifi Closing Pro for eSignatures and Sertifi Closing Pro+ for eSignatures and payments. Schedule a demo today to see either integration type in action.