Do you know the formula to use to calculate your hotel's ADR (average daily rate)? If you're looking to develop an effective revenue management strategy and improve profits, understanding your hotel's ADR is critical. Beyond just knowing your ADR, you should understand what action to take to improve it.
Hotel ADR (Average Daily Rate) Explained
You're probably somewhat familiar with ADR but here's a quick refresher: ADR is the average rental income brought in by a paid and occupied room during a specific time period.
ADR is important because it's one of the primary metrics used to help you gauge the success of your hotel and how you measure against your competition.
ADR formula
The ADR formula is: Room revenue / Number of rooms sold. Just remember to exclude any complimentary rooms or rooms occupied by staff members.
6 Ways to Increase Hotel ADR
To improve your ADR, you'll need to focus on increasing the revenue brought in by each customer. There are several strategies to help you do this:
Offer Packages & Promotions
Promotions can be a great way to improve your ADR and ensure that your hotel stays fully booked. One easy promotional tactic is a seasonal promotion, which allows you to offer deep discounts during the slow season and then increase rates — and potentially terms, such as length of stay minimums — in the prime season.
Similarly, offering vacation packages can help you attract and then convert customers who are looking for a greater value. The key in creating effective packages is understanding your guests. For instance, if you notice that you have a lot of families staying with you, tailor your package to their interests. Maybe you're close to an amusement park or a ski mountain, which is why you attract so many families. You could offer a package that includes discounted tickets to these attractions. Or, maybe you're located near a popular wedding destination. In that case, you could create wedding and elopement packages.
Your options are limitless! The key is knowing your customers and tailoring your packages appropriately. To encourage direct bookings, you can also offer these packages only on your website when customers book with you.
Talk About Local Events & Promote Tours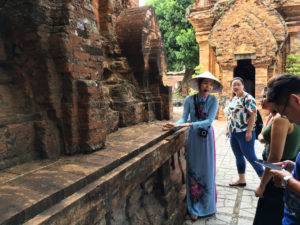 Events can be great marketing opportunities for your hotel. If there is something going on in your city, promote it on your website and social media and you'll naturally get your hotel name in front of travelers interested in visiting your city (and likely in need of lodging). You can also put together specific event packages tailored to these travelers.
Similarly, you can promote and partner with local tour companies. For instance, if you're an independent hotel in Utah you may consider working with local guides who can take your visitors on guided river trips or biking through the canyons. Not only can you then become a source of information for your visitors, helping them find their next adventure and connect with local guides, but you can also create lucrative packages and partnerships that help increase your ADR.
Offer Discounts for Additional Night Stays
If your hotel is not at full occupancy, offering your guests a discount on additional nights can help you increase bookings and bring in revenue that would otherwise be lost. If guests have flexibility in their schedule, your offer may be hard to pass up.
Provide Complimentary Services
Providing guests with a little extra by offering a few services for free can go a long way and endear guests to you and your brand. Offering complimentary services is an effective strategy for providing customer service that guests will go home and tell their friends about — or better yet, share on social media. It can be as simple as offering a free shuttle to the airport or to local attractions.
Deliver a Unique & Personalized Experience by Leveraging Customer Data
Delivering a unique guest experience is often created through personalization. To personalize the guest experience in a meaningful way, your hotel should store, analyze, and share guest data across systems, properties, and channels. This means moving away from fragmented systems and implementing a CRM system (customer relationship management) or a similar tool that can automate and streamline this process.
A CRM is an important tool that can help even the smallest of hotels understand how customers choose products based on the context of their travel. This allows you to deliver a unique and personalized experience.
Other ways to provide a unique guest experience are to leave a small welcome gift in each room, offer free refreshments, and empower your staff to provide outstanding service.
For instance, if you have a couple that is celebrating their anniversary at your hotel, consider leaving a bottle of champagne or chocolate covered strawberries for them upon arrival. It's a small gesture that they'll likely remember.
Balance Room Blocks & Associated Rates for Group Business
To optimize ADR during times of peak transient demand, your hotel will need to evaluate how many rooms are allocated for groups vs. for transient guests, and what the optimal corresponding rate structure should be.
For example, if a large event takes place in your city every year during the second week of March, you'll want to limit how much group business you commit to during this time, since you'll likely be able to fill the property with transient travelers at a higher rate.
How a CRS, PMS & CRM Can Help Improve ADR
Technology is changing the hospitality industry. Today there are several tools — including PMS, CRS, and CRM — that can help properties of every size and across every segment improve ADR and win business in an increasingly competitive atmosphere.
A PMS, or property management system, can help you calculate your property's daily revenue and assist with financial reporting. Many of today's PMS systems are secure, scalable, cloud-native, and can integrate with your other third-party systems.
A CRS, or central reservation system, will offer a high-level, real-time view of all your properties and customers. This will help you create better and more unified experiences, generate additional revenue, and quickly react to market dynamics as new trends, behaviors, and consumer demands emerge.
A CRM, or customer relationship management system, lets you store customer contacts and details so that you can create deeper relationships with guests and deliver personalized offers.
Improving your ADR by using the formula and implementing these strategies can have a significant effect on your bottom line. If you'd like to discuss additional ways you can increase ADR by leveraging the latest hotel technologies, contact our team!