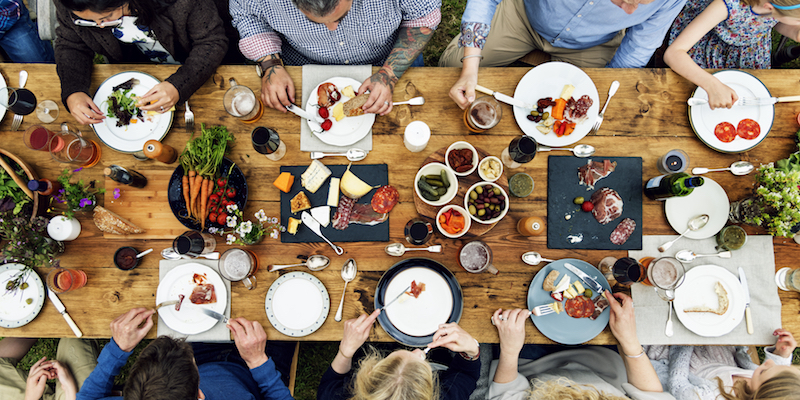 You've just received a request for proposal (RFP) from an event planner. After a quick review, it looks like the perfect event for your hotel — dozens of guests, multiple functions, and the date is during your traditionally slow season so you know you'll have the availability.
You decide that this request is one you should go for. All you need to do now is respond with an event planning proposal that "wows" the planner and checks off all of their boxes.
What is an Event Planning Proposal?
An event planning proposal is a venue's response to an RFP from an event planner or meeting planner.
This is your chance to sell your venue and prove that you're the best destination for the group. The proposal should be a comprehensive document that outlines the details of the event and the services you're able to provide. The more detailed the event proposal is, the better this potential client will understand your capabilities and the unique guest experience you're able to offer.
Using an Event Planning Proposal Template
Every request deserves a detailed response but you only have so much time in your day. When writing an event planning proposal, it's quickest to use templates that you can merge from your sales and catering software.
What to Include in Your Event Planning Proposal
As you're writing the event proposal, be sure to keep your potential customer top of mind. Simply repeating the items that were listed in the RFP won't help you stand out from the competition. As you know from being in the service industry, a personal touch goes a long way when you're competing for business. When preparing your proposal, include the following:
Overview & Event Summary
Start the proposal off with a brief introduction about your company. You can include a general introduction to your business as well as testimonials from past clients.
The summary of the event can reiterate items from the RFP like:
The type of event, like a wedding, conference, meeting, etc.
The event concept or theme
Date and time
Expected number of guests
Required number of guestroom blocks
Location options, such as specific function rooms or areas in your venue
Services
This may be one of the most important parts of your proposal. Your potential client will be looking to understand your venue's capabilities, so make sure to customize this section to their requested services.
A checklist complemented by visuals is an easy way you can list your services. Here's an idea of what to include:
Available facilities: Ballrooms, meeting spaces, dining areas, guestrooms, etc.
Menu options: Appetizers, main courses, desserts, drinks, etc.
Audio/visual capabilities: Sound systems, televisions, projectors, etc.
Team: Servers, concierge, points of contact during the event, etc.
If the event will include multiple functions, like a cocktail hour and dinner, include a section that details your services for each part of the event.
Guestroom blocks should also be defined. Make a note of how many rooms are needed, where the rooms are located, the dates they are needed, and the rates.
Visuals
It's likely that this potential event isn't your first rodeo. You've probably executed a ton of similar events before, so why not show off your work?
Most people prefer to engage with visuals than to read text. In fact, four times as many consumers would prefer to watch a video than to read about it, and presentations with visuals are 43% more effective at persuading an audience than ones without visuals.
For new business, include photos or videos of your facility, guestrooms, menu options, and past events that showcase your space as well as what you can do with it — like how you're able to transform your ballroom into a winter wonderland-themed wedding. Repeat business proposals can focus on just the facts since the event planner has already seen and experienced your venue.
Proposed Costs
The section for costs needs to be detailed so that the client can easily understand the price for each item and its purpose. It's not uncommon for clients to overlook necessary things like security or transportation, so be sure to include as much information possible.
Remember to list the pricing for:
Catering
Bar tabs
Venue locations
Security
Transportation
Audio/visual equipment
Guestroom blocks
Shoulder dates (if they apply)
Be sure to explain if items and services are one flat fee or a charge per hour. Also include information about available discounts or certain payment requirements, like putting down a deposit before the reservation is finalized.
Venue Policies
To manage your client's expectations, add a section about your event policies. This can include:
Cancelation policy
Payment due dates
Rental and damage policy
If the proposal is only valid for a certain time period, you can note that in this section. Any legal notes should also be included.
Closing Section
Finally, close your event proposal with a brief thank you message followed by your contact information.
The Quickest & Easiest Way to Win Business
Creating your own template using the above information will definitely help you get event planning proposals out faster and easier. However, your proposal should still be unique so the client feels that you've included a level of personalization.
The quickest and easiest way to create a customized proposal that wins business is with event proposal software. This software helps you generate dynamic proposals in an electronic brochure format, including enticing graphics, videos, and rich content. Your proposals will stand out from the dozens of static PDFs in an event planner's inbox, and you'll win more business!
Interested in proposal software or have questions about where to start? Ask us anything! We're always happy to help.
Finally, be sure to visit our ultimate guide to grow events and group business for an all-encompassing rundown of events, sales and catering tips, data points and best practices.