Understanding the Millennial Meeting Planner (Part 2)
Millennials are now the largest generation in the workplace and have enough experience to qualify as significant decision-makers in their professional lives.1 With this in mind, it's important to understand how their needs differ from their predecessors' and what kind of brands and marketing messaging resonates with this audience.
In our last edition of Understanding the Millennial Meeting Planner, we countered stereotypes and shared facts about Millennials' experience, priorities, expectations, and how they will (and likely already have) impact your interactions with planners.
In this edition we'll visit the types of organizations Millennials gravitate towards, how these planners discover venues, and marketing messaging that appeals most to this audience.
Caring builds loyalty
Millennials choose brands with value
If you've heard anything about Millennials, you may have heard that they strongly align to brands, organizations, and partners that share their values. Corporate social responsibility ranks high among Millennials with 77% of them saying social/business practices affected their purchase decisions and 70% saying environmental practices affected their purchase decisions.2 Along those same lines, a 2015 study found that nine out of ten Millennials would switch to a brand associated with a cause.3
With endless options for event venues, it's important to stand out in a way that is unique and authentic. One way to show this audience you are a values-based organization that cares is to showcase more about your brand story, people, causes, and the good work you do in the local community on social media and your website. That feeling of alignment with a brand, a feeling of being truly cared about, can lead to brand loyalty.
Millennials are loyal to values-based brands
In a November 2017 study, eMarketer shares that Millennials are, in fact, brand loyal, but that loyalty extends largely to brands that align with their values, needs, and preferences. Further, they found that Millennials are seeking unique benefits and modern technology from loyalty programs in which they participate.4
When it comes to gaining this loyalty, brands need to not only say they care on social media, but show they care with both unique, personalized one-to-one interactions and through their high-level business decisions that will affect their employees, the community, and the environment. While this study was referring to overarching brand loyalty among Millennials, the same goes for event venues. By showcasing your brand values outwardly and delivering unique experiences, venues can position themselves to attract the Millennial meeting planner and keep them booking events.
Recommendations drive venue discovery
Millennials ask their colleagues
While unsurprising, Millennial meeting planners start the majority of searches for venues in either an online sourcing tool (38%) or a search engine (31%).5 The stat you may find more interesting is that Millennial meeting planners are also twice as likely to learn about a venue from a colleague.6 Like so many other products and services these days, word of mouth marketing continues to be influential when searching for a venue, especially when Millennials are also 37% less likely to start their sourcing directly at a hotel compared to their colleagues.5 Nurturing your existing contacts and asking them to spread the word to their younger team members has never been more important.
Millennials trust social influence
Also unlikely to be surprising, Millennial meeting planners share they are likely to be influenced by social media and blogs when selecting an event venue – 50% more so than other generations.5 Most hotel properties have a social media presence, but how much of your content is dedicated to your event spaces?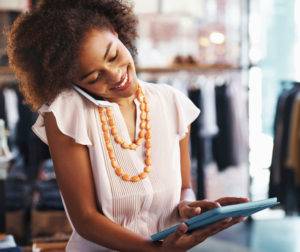 Partnership between marketing, sales, and catering teams to showcase various rooms, layouts, and menus can help attract a younger audience, likely to search your social media for imagery before contacting you for a site visit. Encouraging planners to tag your venue in their own social media posts is another great way to grow exposure to your venue among your target audience. To really expand your visibility, you may want to consider influencer marketing (Read Your Hotel's Guide to Partnering with Influencers) and celebrity endorsements, as Millennials over-index in these channels for brand discovery.7
Millennials read online reviews
More so than other generations, Millennials read reviews, so you can guarantee your meeting planners are looking for reviews on your venue, guest rooms, food, and service. A recent study from eMarketer shows that 81% of Millennials say they rely on online customer ratings to make purchase decisions, a few points greater than their counterparts.4 Another study found the number of people who read and rely on reviews to make purchase decisions was significantly higher among female Millennials, at 15 percentage points higher than males.4
Authenticity converts
Millennials like face-to-face communication
Not unlike other generations, nearly 75% of Millennials in the US and UK prefer to communicate digitally. This means email, text, and social media are all preferred methods of communication.8 Surprisingly, Millennials are more interested in face-to-face engagement than other generations,9 but have a strong aversion to speaking on the phone.10
With the vast majority of communication moving towards digital channels, it's important to also make time to meet with these Millennial meeting planners face-to-face, show them meeting and event space, and answer their questions in real-time. If a Millennial meeting planner is from out of town, you can suggest showing the venue using FaceTime for as close to a face-to-face experience as possible.
It's always best to ask people how they would like to communicate any follow-up information and set expectations for delivery and timing. A good standard, based on these statistics, is to send any follow-up communication (availability, pricing, contracts) via email. Should you have any questions, using the phone will probably prove fruitless as a Millennial meeting planner is unlikely to pick up the telephone, listen to her voicemails, or return your call.
Millennials prefer marketing via email
For a generation that has a stereotype of only communicating via text or social media, Millennials actually see significant value in email. They prefer email for work communication,4 further confirmation that email is the best way to send a follow up after a meeting. They also prefer email for communicating with brands and to receiving marketing information:
84.8% sign up for emails to receive discounts4
47.9% cited email as a way they want to be contacted about goods4
47% made purchases 3+ times in 3 months due to marketing emails4
Do keep in mind, if you want an immediate response from a Millennial, email is likely not the best way to communicate. Millennials are more likely to check and respond to email via a desktop than on their mobile device,4 making email a good place for sending information and resources that aren't as timely.
Millennials require authenticity
For years you've heard that "content is king" and there is still a lot of value in that marketing statement. But with the Millennial audience, having strong content will only benefit your organization if that content also feels authentic. This generation grew up in an age of advertising – surrounded at every moment and retargeted at every click. The 2017 eMarketer study shares that Millennials "can see marketing fraud and corporate speak a mile away."4
Content that performs well with the Millennial audience tends to be less produced, with videos that feel more genuine and photography that is less polished.4 You've likely noticed an influx of user generated content being leveraged by brands for marketing purposes, sharing a truly authentic experience through the eyes and voice of the customer or an influencer. This content feels like less of a sales pitch and more of an experience showcase for the Millennial… and everyone else.
Millennials have significant purchase power and should be carefully considered by hotels and event venues when it comes to creating a marketing strategy that will relate to this audience, particularly in the meeting planner space. Combining a values-based marketing strategy with authentic messaging will create a foundation for communication that resonates with Millennials. Complimenting that strategy, prioritizing face-to-face meetings and email communication will help foster a lasting relationship with your Millennial meeting planners.
Stay tuned for the next post in the series about Millennial purchase behavior, what works, and what to avoid.
And to learn more about what meeting planners of all generations are looking for, download our report.