As we enter a season where many businesses revisit their goals and budgets, they often take the time to better understand business objectives, evaluate current business processes (and challenges), and examine resources that are available to meet their goals. For hospitality organizations, success is often measured by the ability to win and retain new group business through a strong network of meeting and event planners.
Challenges? What Challenges?
A quick online search about challenges facing planners and venues reveals a common thread – both want personalized experiences; both want differentiation; both want to manage their bottom line.  It's interesting to note that both parties are looking for the same things, yet challenges often arise along the way when it comes time to deliver on expectations.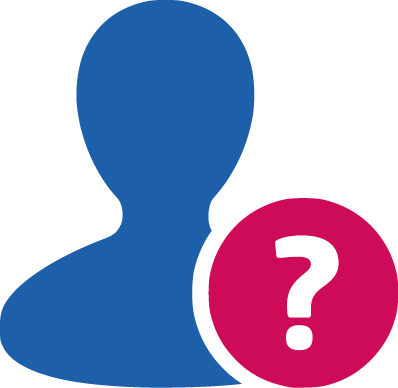 Consider the perspective of each:
A venue might ask, "How can I create personalized experiences while managing my bottom line?"
A planner might ask, "How can I remain within budget while creating meaningful experiences for my customer?"
Stalemate? No!
This, I would argue, is exactly where technology comes to the forefront.  If you would, please allow me to digress for a moment….
This summer was a busy one for my family – full of both challenging and fun times, full of learning and exploring. One experience included a visit to "The Science Behind Pixar" exhibit in Boston. While the goal was to provide my kids with a fun and educational experience, it might have been me who walked away with the biggest "A-HA!" moment.  As part of exhibit, there was a quote from Pixar President, Ed Catmull. He said, "Computers don't make movies. People do."  That statement is so simple yet profound.
Now, I'm sure you're thinking, "That's nice, Anna. What's this got to do with hospitality? Or cake?"  Let me go on…
For many of my years at Newmarket I've worn several hats, but most significantly, I've managed our tradeshows, events, and conferences. There are a lot of moving pieces and I get the unique experience of being both a partner and a consumer with hospitality organizations. I've met some amazing individuals and visited beautiful properties along the way.  In these experiences, one thing has always resonated with me. It's about the people.
Back To The Beginning
So getting back to our initial questions, can you standardize your process, deliver personalized service, AND maintain profitability? Can you have your cake and eat it too? Remember what Mr. Catmull said? Computers don't make movies, people do. The same is true in hospitality technology.
Putting the right technology tools in the hands of your team is a powerful force leading to progress and mutual gain. It's the next steps toward delivering on the expectations of the rapidly changing planner demographics.
Can you have your cake and eat it too?
I would say yes – a resounding YES! (And I do love a good piece of cake…)
Here's the differentiator, the value comes when you combine the force of the right people and the right technology solutions. When you implement technology solutions to streamline business processes you can control costs while providing your guests with the personalized experiences they expect.  I'm confident that the latest offerings from Newmarket are exactly what you need to help you do this.  I know that the team we've built is largely comprised of former hospitality professionals who have walked in your shoes; as an organization, we have over 30 years of experience delivering proven industry-leading technology solutions for hospitality. We understand the challenges you face on a daily basis and aim to help you meet your profitability goals by exceeding customer expectations.
I'd love to go on and on about the solutions that can help you but I'm certain that my editor is going to have an opinion about how long this post is already. So let me leave you with this:
If you haven't yet, look at Newmarket's suite of solutions. Whether you're looking for a sales and catering tool, ways to find new business, an option to more effectively collaborate with planners, new online diagramming solutions, or options to exceed guest expectations, we've got you covered with solutions that are built by people who understand your business.
Remember, it's about the people. It's about the relationships. It's about the experience. Make sure your team has the tools to deliver.
Let me know what you think. I'd love to hear about your Amadeus experience, or perhaps just how you are having your cake and eating it too…. Drop a line below!