Amadeus Sales and Catering Software
Amadeus' Sales and Catering software is a cloud-native platform that helps hospitality teams increase group business by efficiently selling, organizing and managing events. Whether your facility offers a full range of services, has select and focused offerings or you're a management group with a variety of properties, there's a Sales and Catering product that can be tailored to your needs.
Amadeus Sales & Catering Clients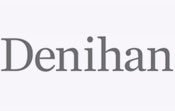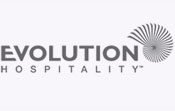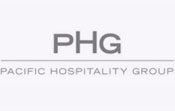 Frequently Asked Questions
What is the main purpose of Sales and Catering software?
Sales and Catering helps properties (hotels, gaming facilities, restaurants, conference centers, stadiums, etc.) gain the most value from their business.
Group business is a primary revenue driver for a hotel, second only to guest rooms.  When hotels implement a Sales and Catering software solution, they can more effectively manage group sales and volume contracts, track availability of event space and coordinate all the details for an event including menus and items, BEOs and banquet checks. 
Hotels can report on the health of their business and gain the insight to assess areas where they are exceeding the competition or areas needing improvement to increase their profitability.
Get an in-depth look at Sales and Catering software by downloading our free eBook: 10 Questions You Need to Ask Before Buying Sales and Catering Software.
Who can I call for more information on Sales and Catering products?
Our sales team is always happy to connect with you. Please feel free to give us a call at +1 603-436-7500. We'd love to chat with you!
Do you still make Delphi?
This might be one of our favorite questions. While we may have started 30 years ago with the industry-leading Delphi solution, times have advanced and so have we!
We've come a long way from just a single solution. We now offer three modules to be sure we're addressing your specific business needs. If you're a smaller property looking for a streamlined solution, we can meet that need without cluttering your processes with unnecessary features. Or, if your needs are more sophisticated, we'll provide you with additional functionality.
I replaced my Delphi software with Delphi.fdc just a few years ago. Where did Delphi.fdc go?
Your Delphi.fdc solution is still available and has been rebranded as the Advanced module of Amadeus Sales and Event Management. We continue to innovate and improve the capabilities of this solution.
Do you make Hotel SalesPro?
We were happy to welcome Hotel Sales-Pro to the Amadeus family in mid-2015. As technology and customer needs have continued to evolve, we have developed new technology solutions to meet those needs. Given the aging infrastructure of Hotel Sales-Pro, it is no longer available for sale as of December 2018.
Hotel properties looking for a solution that meets similar business needs will find that they can be addressed with the new Amadeus Sales and Event Management solutions.  Available in three modules, there's a solution built to fit the needs of your property.
Is there any training needed for the software?
All Amadeus Sales and Catering solutions are designed with the end-user in mind. Our teams are focused on building streamlined software that is intuitive and easy to learn. When questions do arise, our comprehensive Training and Help section that is built into the software and easy to navigate.
For properties with more complex needs, our training and consulting teams are available to provide guidance for best practices and ensure that you are aligning software use with your optimal business processes.
Is there ongoing support available?
Amadeus is committed to providing customers worldwide with superior support and service to ensure their success. Our award-winning support team is available 24/7 to help you resolve any issues that are not addressed in our Training and Help modules.
How long does it take to implement and start using Sales and Catering software?
We are committed to your success when you implement an Amadeus Sales and Catering solution. Hotel properties with more streamlined business needs can take advantage of our standard offering with minimal onboarding time, often just a couple of weeks to full system usage. Hotel properties with more complex business needs are encouraged (though not required) to engage with our professional services organization to review business needs and processes prior to implementation to ensure that the software is used in alignment with business workflows.
How easy is it to use?
All Amadeus solutions are designed with the end-user in mind. While managing complex business processes at the hotel, we strive to build software that is easy and intuitive to learn so that onboarding and training time is minimized as much as possible. Our robust Training and Help section built into the product is easily accessible so users can quickly answer their questions.