Guest blog post from Annie Spano, 2019 Amadeus Hospitality Customer Conference Keynote Speaker, and Founder and CEO of Style Collective
With technology part of our everyday lives, it's no surprise that brand marketing is going digital. In North America alone 89% of the population is online, and companies are increasingly focused on growing their digital presence to reach their targeted audience. This includes going beyond traditional TV or print ads in favor of flashy modern website designs, email campaigns, loyalty programs, and social media. And with 3.3 billion active social media users globally, channels like Facebook and Instagram are becoming some of the most important advertising platforms on which to share your brand story.
In addition to embracing social media, many companies are personalizing their posts with help from influencers. According to a survey by Tomoson, influencer marketing was rated as the fastest-growing online customer-acquisition channel, beating organic search, paid search, and email marketing. In fact, businesses reported making $6.50 for every $1 spent on influencer marketing! Partnering with influencers enables companies to reach new audiences and have their brand story told in new and exciting ways.
So how easy is it to establish a relationship and collaborate with a social media influencer? Are you wondering what to expect? The blogger and influencer network at Style Collective alone has had hundreds (if not thousands!) of experiences working with brands. Here are some of the best tips we've received from real-life influencers that can help transform your marketing strategy:
On Taking the Leap
"Do it. You have a marketing budget, so it would be in a brand's best interest to use influencers, since they are more relatable than a model in an ad."

"There is much more value in partnering with influencers in a curated campaign than just shelling out packages in the mail. Your quality of content will rise and so will your brand awareness and influence. This also makes other bloggers want to work with you. After doing this correctly… you won't be sourcing for campaigns out of desperation; bloggers will be coming to you to pitch ideas."
On All Types of Influencers
"Be open to working with influencers who have smaller followings with good engagement. Be open to their creative ideas, as they may be the key to really marketing the product at hand. Take risks on bloggers who may have a smaller following. Reach out to smaller influencers who actually need your brand's help in getting out there. It doesn't hurt your company."

"I would say to be comfortable with exploring partnerships with up and coming influencers. Building a relationship with an influencer prior to them growing a huge audience can be beneficial for the brand."

"Be open to influencers who are just starting. They are working on spreading awareness and can use your brands to do it and reach an untapped following."
On Professionalism
"Be personable. It's really obvious when it's a canned email; make sure to add a personal touch."

"If you are doing a large collaboration with influencers, don't have them all post on the same day; spread it out because it becomes very obvious […] It makes it look less authentic."

"Realize that most of us have full-time jobs. We need longer than a week to create [beautiful] content!"
On the Game Plan
"I like when brands make their expectations clear. What is my deadline? How many photos do you expect? Do you have any specific SEO tags you'd like me to utilize?"

"The influencer […] knows their audience best, so let them use their own voice!"

"My advice is for the brand to understand how bloggers work: come up with the campaign idea and realize that if what you're asking for requires a lot of work, it cannot be done for free. Our blogs are our business. Though they may gift us products, bloggers won't always post about it. Come up with a campaign and be clear from the get-go."

"I would suggest always having a plan of action for posts, whether it's a mention, hashtag, or discount code."
On Payment
"Know our value. Consider the time and money an influencer invests in creating engaging content for the brand and compensate accordingly."

"If an influencer has a set price for their services and you as the company are approaching them, don't fight with them on their prices. Creating and promoting content is a lot of work and comes with a price that needs to be respected, just as any other service would be."

"Affiliate programs don't have a lot of appeal, especially when asked to promote a brand without any compensation."

"If gifting items, allow the influencer to choose the item. They will promote it more if they truly like what they are promoting."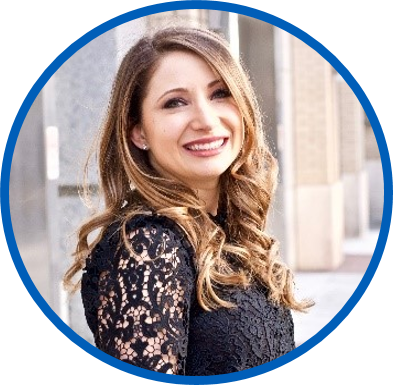 Interesting in learning more about how to take your brand marketing to the next level? Don't miss Annie's keynote address "Mastering Influencer Marketing at Your Property" at the 2019 Amadeus Hospitality Customer Conference.
The Amadeus Hospitality Customer Conference unites hospitality professionals from around the world for 3 days of exciting industry presentations, product demos, private consultations, and much more! Visit our website for more information or to register.