What does the future of hospitality technology look like? What types of experiences will guests encounter at hotels, restaurants, stadiums, or casinos in the next few years? No one knows for sure, but Amadeus and Accenture are continuing to push the boundaries of innovation by expanding their strategic airline partnership to include Hospitality. Together, the leading technology companies will nurture new ideas and develop groundbreaking solutions for the hospitality industry.
Putting the alliance into practice, Amadeus and Accenture recently held a joint hackathon at Accenture Liquid Studios Lab in Silicon Valley. The challenge? Develop and showcase three working concepts in three days that improve upon common guest experiences. The suite of products used include Amadeus Cloud Property Management System, Amadeus Service Optimization, Salesforce Service Cloud, Accenture custom applications, and IoT smart-room technology including Amazon Alexa. Participants drew inspiration from different scenarios of a hotel stay to integrate, test, and successfully demonstrate their solutions.
"By combining Amadeus' experience and solutions with the hospitality industry and Accenture's extensive history in accelerated delivery and professional services, we were able to quickly build on the existing platform of solutions to deliver working concepts with unparalleled speed and deployment."
Use Case Innovation #1: Offering Personalized Services for Loyal Guests
When a guest's flight is delayed during a business trip, the last thing they want to do is spend time worrying about their method of transportation to the hotel. In the first use case, teams imagined a hotel using guest intelligence to track the guest's flight. Since this is a loyal customer, the staff was able to create a rule to ask the guest via email if they would prefer chauffeur service directly to the hotel. When the guest accepted the offer, the hotel automatically added the service at no extra charge. When properties can leverage technology to go above and beyond for loyal guests, it helps them deliver on their brand promise and deepen relationships. Happy guests are more likely to return.
Use Case Innovation #2: Smart Room Voice Activated Requests
Guests commonly call the front desk anytime they need something. But today's tech-savvy travelers are looking for multi-channel communications options like Facebook Messenger, text, or voice-activated assistants to reach hotel staff. In the second use case, teams showcased how Alexa can integrate with other smart room technology to benefit hotel operations. Say a guest asks Alexa for two more towels. Alexa responds that a room attendant is on the way and opens a ticket in Amadeus Service Optimization which automatically notifies staff. The guest receives their fresh towels in a matter of minutes, creating a seamless experience for both the staff and the guest.
Use Case Innovation #3: Smart Room Automated Workflow for Maintenance
The condition of a hotel room is one of the main sources of complaints from guests, who expect the space to be cleaned properly and in good working order. In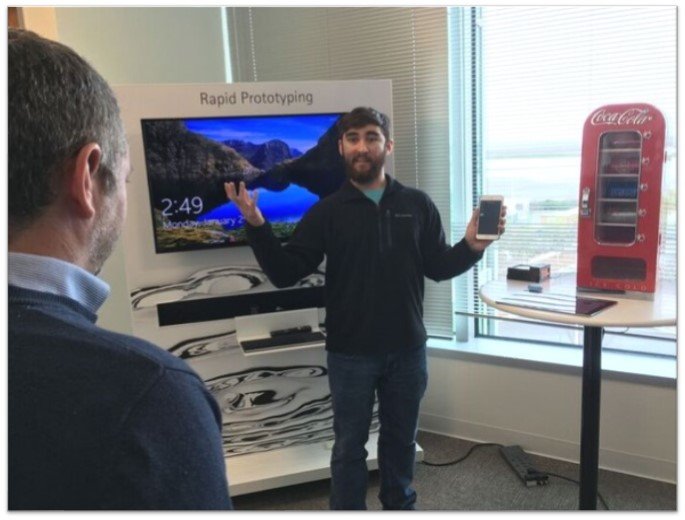 the third use case, participants demonstrated how smart room technology can provide proactive incident resolution. For example, there is a leak in a guest room bathroom. Because the system is able to detect it, it automatically generates a work order in Amadeus Service Optimization and places the room out of order in the PMS. The team took the concept a step further to include logic that if the room was occupied, the system could immediately reassign the guest to a new room. The staff is able to respond quickly, avoiding costly damage to the room, and the traveler's belongings.
"By combining resources through this alliance, we can exponentially increase the speed and customization level that our customers expect," says Ahmed Youssef, Executive Vice President of Corporate Development and Marketing for Amadeus Hospitality.  "We look forward to continuing to grow our partnership with Accenture to bring faster innovation to our joint customers."