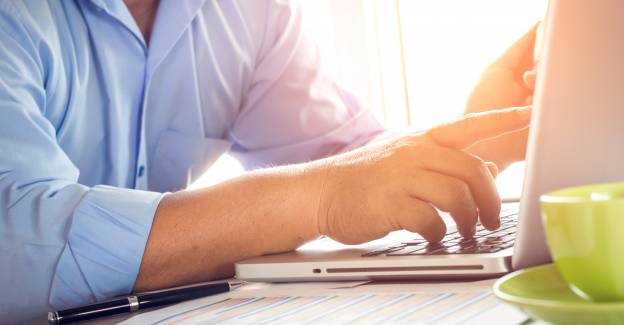 Game Changing Tools
Just over ten years ago, the industry was introduced to MeetingBroker. This new product was designed to:
provide a consolidated location to manage all incoming RFPs
automatically assign leads to the right salesperson
ensure quick responses via escalation rules
The idea was a game changer. It allowed venues to earn more business, and make more money.
With MeetingBroker, the industry was able to prove that 72% of the first people to respond win the business.  Since it started, more than 15.7 Million RFPs have been sent through Amadeus Meeting & Event Distribution – MeetingBroker which represents $30.6 Billion of Total Definite Business. MeetingBroker is now is used as a standard throughout the industry to help make the RFP process simpler. This helps venues win more business, and make sure no lead is missed.
MeetingBroker Value Expanded
The solution works directly with Amadeus Sales & Catering – Delphi, keeping information in a single place to manage your business. Sales managers can review RFP details, check available dates and rates, and complete daily task and activities. Integration to eProposal makes it easy for sales managers to send media rich responses within minutes and enables effective follow-up.
Industry Feedback and Data Come Together
In MPI's Winter 2017 Meetings Outlook report, planners said they "are seeing an uptick in meetings with short lead times." MeetingBroker confirms their ideas. Small group RFP (defined as 25 people or less) lead times have gone down from 78 days in 2015 to 68 days in 2016.  MeetingBroker also shows that small group events volume is going up. In 2015, they were 17% of volume with an increase to 20% in 2016.  To continue to win business, venues must be able to handle these shorter lead times with even more RFPs being submitted.
For hospitality professionals and planners, making it easy is essential. The MPI Winter 2017 Meetings Outlook report states that "technology is helping meeting planners and organizers create events that stand out and can run more efficiently."  How? Those using multiple systems "tend to be looking for something to simplify their planning process and how they manage all of their details."
What's Next?
Bringing in new solutions that keep up with the market ensures your venue wins more business than the competition. MeetingBroker changed the dynamics of RFP management. Today's Sales & Catering solutions are the best foundation to build on top of.  No longer just a tool to manage your function space availability, Delphi still offers integration to MeetingBroker and eProposal while adding new modules to meet the needs of Meeting Planners.
Features Built for Success
Two new modules are seamless extensions of Delphi:
DirectBook allows hospitality organizations to enable planners to directly book small group events online based on predefined business rules.
Real-time pricing and availability
Fill function space and reduce distressed inventory
Lower cost of acquisition by automating the booking process

PlannerPortal is a secure, online collaboration portal for venues and planners to coordinate, manage and execute meetings and events.
Real-time event information
Request changes
View event-related documents
Increase loyalty by making it easier for meeting planners to do business
Together, all of these solutions make it easier for Planners to do business with you.  Using new technology tools, you can win more business, lower the overall cost of operations, and provide better service to keep guests happy.