Day-to-day operations present countless opportunities to engage guests, elevate the guest experience and turn satisfied customers into brand advocates. Hotel operations, especially housekeeping, maintenance and guest service functions, demand the ability to execute flawlessly and at peak efficiency.
Find out the questions to ask when considering automation for hotel operations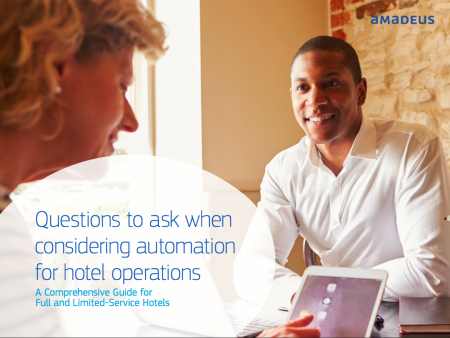 Delivering on these opportunities with efficiency and without the help of technology is no small task. In fact, it might be impossible! That's why service optimization software is so critical for hotels looking to satisfy their guests and compete in the digital age.
In this eBook you will learn:
What automation software is
The benefits of automation software
What questions to ask when comparing service optimization software for your hotel
Get the eBook