It's no secret that breaking into a new market as an independent hotel is a complicated task. In addition to competing with existing independent properties, branded hotels and alternative accommodations, each local market exhibits its own set of unique challenges, and it may seem impossible to find solutions for them all.
Savvy hoteliers know to break it down into small manageable pieces and tackle one at a time. A good place to start is conducting a SWOT analysis of your competitive set, which will in turn inform your overall business strategy, build your brand, and enable you to establish a foothold in your local market.
What is a SWOT Analysis?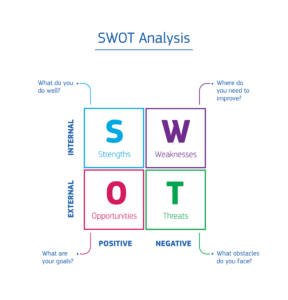 SWOT stands for Strengths, Weaknesses, Opportunities, and Threats.
To captivate your market, you must know what you're up against and how you compare. Research your competition to see what they're offering, how and where they are promoting, and how they are succeeding. Once you've collected this information, sort it into four categories:
Internal Strengths
External Opportunities
Internal Weaknesses
External Threats
Combine and Conquer
Once your SWOT analysis is complete, develop business strategies by combining:
Internal strengths with external opportunities (S-O)
Internal strengths with external threats (S-T)
Internal weaknesses and external opportunities (W-O)
Internal weaknesses and external threats (W-T)
With your SWOT analysis complete, you now have the foundation for which you'll build your business strategy upon.
For a detailed description of each of these factors, as well as a template to perform your own SWOT analysis, download our Independent's Guide to New Hotel Openings for Sales & Marketing functions. This is one of three guides designed to provide independent hoteliers and their teams with a wealth of institutional knowledge and guidance to facilitate a new hotel launch.