You may have seen the AHCC acronym on our website, social media channels, or mentioned by an Amadeus team member. In short, it stands for the annual Amadeus Hospitality Customer Conference, a celebration and appreciation event for our valued customers. We're proud to serve and collaborate with some of the biggest names in travel, hospitality, and technology. You're the reason we do what we do!
We developed the AHCC years ago to unite our customers under one roof, giving attendees the chance to meet their Amadeus counterparts, network, hear insightful thought leadership, and have 1:1 time with product experts. There are so many reasons why you should consider attending our next event!
May 8-10, 2019
Kimpton Epic Hotel
Miami, FL
Educational Sessions
The AHCC is chock full of thought leadership and product presentations. In addition to our welcome reception and keynote speakers, we'll offer multiple breakout sessions on different hospitality topics so you can attend the presentation that appeals to you. Want to catch up on the latest industry trends? Hoping to dig a little deeper into one of our products or explore something new that might be a good fit for your property? The full agenda is available here.
Hands-on Training
Prior to the launch of the conference, we will run our popular Amadeus Sales & Event Management Advanced Corporate Admin User Training. This 3-day intensive workshop is designed for Amadeus Sales & Event Management Advanced users who want to become pros. Click here for the full details.
Networking
Share your experiences with other like-minded hospitality professionals, including the Amadeus team. You'll have the opportunity to touch base with Support, Account Managers, Executives, and Sales Reps. Whether you choose to connect during group activities, breaks, or during a scheduled meeting, you're guaranteed time to chat about what's important to you.
Private and Team Consultation Sessions
Once again we'll have Customer Experience Managers and Training Specialists onsite to answer all of your questions. Sign up for a 1:1 private consultation tailored to your specific needs, or get your whole team involved in a product strategy session.
Inspiring Keynote Speakers
This year's keynote speakers have incredibly inspiring stories to share with you. We're proud to welcome:
Derreck Kayongo
Founder of the Global Soap Project
"Harnessing Your Power to Create Change"
Derreck has built a multi-million dollar venture by collecting used hotel soap and redistributing it to impoverished populations around the world. In creating this global humanitarian initiative, he demonstrated that a simple, yet novel idea has the power to transform the lives of millions.
Annie Spano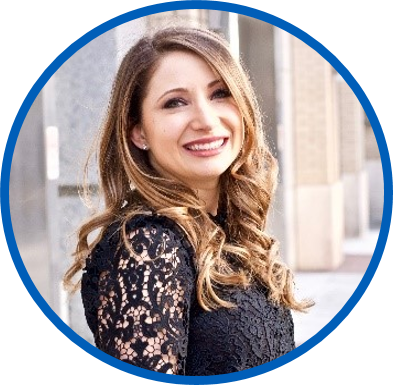 Founder & CEO of Style Collective
"Mastering Influencer Marketing at Your Property"
Annie is the Founder and CEO of Style Collective, the largest online platform for educating the influencer community. By leveraging her diverse skillset of teaching, corporate marketing, and business education, she has helped thousands of influencers and brands work together to successfully achieve marketing objectives.
Have Some Fun
It's not all work and no play! We're throwing a customer appreciation party as part of the conference and attendees will get complimentary access to the after-hours event. We're deep in the planning stages so stay tuned for more information.
The goal of the annual AHCC is to make sure you feel good about who you're working with. We take our jobs as technology providers seriously and are always looking for new ways to innovate and help you grow your business for years to come. We hope you'll all meet us in Miami this May!