Before we dive in, be sure to visit our ultimate guide to grow events and group business for an all-encompassing rundown of events, sales and catering tips, data points and best practices.
When it comes to hosting events, the expectations placed upon venues are ever increasing.  Planner and attendee demographics are shifting. New technology offerings are becoming available.  As a venue, you must find new and innovative ways to differentiate your offering.
How can you influence planner decisions and attendee behaviors?  Consider the following areas:
Deliver an Experiential Event
Planners are no longer looking to host a traditional event in a ballroom set with rounds of 10 or classroom style.  They're looking to host immersive events where attendees are fully engaged with their experience. From content to atmosphere, they want a memorable setting that will keep attendees awaiting every next step of the event.
When collaborating with your planners, think beyond the boardroom.  Consider alternate settings within your venue that will add a new dynamic to the feel of the event.
Host Events in Non-Traditional Locations
While conference centers and hotels remain some of the top locations for hosting events, planners are increasingly looking for other non-traditional locations to host their functions.  In fact, as the planner demographic shifts and the number of experience seekers grows, meeting locations will become increasingly more diverse.
In a December 2016 study conducted by Amadeus and MPI, almost half of planners indicated that they would be willing to use non-traditional venues for their events. From restaurants to gaming facilities, stadiums to museums, no venue is out of the realm for consideration if it has the ability to create a memorable experience for a group.
Planners are looking to secure a venue that has the ability to facilitate both structured activities as well as pop-up conversations that are created organically as attendees interact.  It's these discussions that will move the business of the meeting forward.
Personalize
There's no doubting the fact that personalization is no longer a "nice-to-have" feature. It's expected by everyone. You can custom build your vehicle, your sneakers, even your coffee order.  Planners and attendees expect nothing less when it comes to their events.
When working with your planners, be sure to tailor their event to the needs of their attendees. Suggest unique setups, meal selections, and common space accessibility that encourages interaction and collaboration. Helping drive value for attendees, thereby making the planner shine, will ensure repeat business.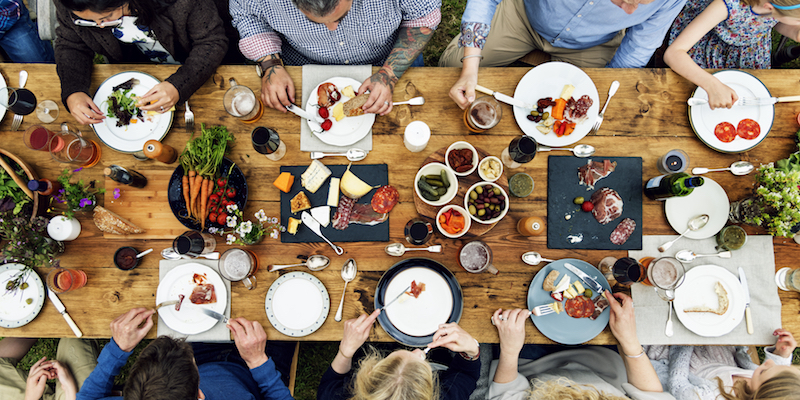 When it comes to attendees, make sure you're personalizing their individual experience as well.  Verify if they've stayed at your property before and review any of their preferences or incidences they may have experienced.  Proactively offer incentives to help increase their engagement with your offerings and provide a meaningful experience.
Leverage Technology to Increase Engagement
Today's planners have a high volume of tasks to fulfill when it comes to planning their events. They're often doing this under constrained budgets and timelines. Be sure that in every interaction you are providing them with ways to efficiently book an event as well as communicate event details, questions, concerns and feedback.  Offering technology solutions that are easily accessible and consolidate all details is a great start.  Increasing ways that they can collaborate with relevant event teams and deliver a seamless event will go a long way to ensure that they return to your venue the next time they are hosting an event in your area.
How to make it all happen
For over thirty years, Amadeus has been helping hospitality organizations deliver on their promise of hosting successful events and delivering exceptional experiences for their guests.  With a solid understanding of the changing hospitality landscape, we have expanded our industry expertise beyond hotels to include restaurants, gaming facilities, stadiums, museums and other unique venues.  Our capabilities in group and event management, property management and hospitality operations means that we have the solutions that you need to deliver exceptional guest experiences while increasing venue revenue, lowering costs and increasing guest satisfaction. Let's talk about how we can help your business.